Find out about the latest releases of Yet Another Mail Merge in 2022!
March 30th
New prices
We have updated YAMM prices for new USD subscriptions to Personal and Professional individual plans. The new prices are:
Personal plan: $25 per year (22,95€ per year)
Professional plan: $50 per year (45,90€ per year).

March 28th
Web app
In this release, we added a button that gives you access to a quick tutorial from the YAMM web app.

March 14th
Add-on
Click-tracking (or the tracking of whether a recipient clicked a link in your mail merge) is now a paid feature in YAMM.
This only affects mail merges made after this update.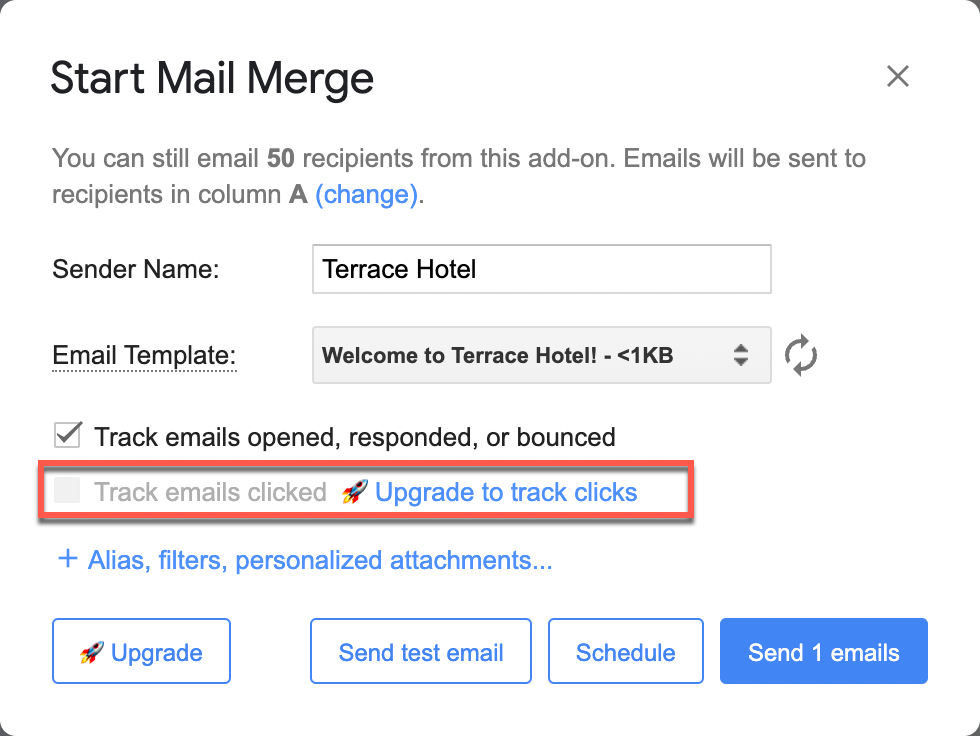 March 9th
Add-on
We have released a new version of the YAMM Google Sheets add-on which includes the following:

The new Delivered metric is now part of the Tracking Report and shows the percent of delivered emails (which exclude bounced and undelivered emails)


All calculated metrics now use the same formulas across all interfaces (Google Sheets, Gmail and YAMM web app)

All metrics now use

Delivered

as the denominator (except for

Bounced

and

Delivered

)

In the

Tracking Report

, in addition to the metrics now being based on the

Delivered

metric, you can also hover over the info icon of the

Clicked

,

Responded

, and

Unsubscribed

metrics and review the legacy calculations that are based on the

Opened metric.

March 8th
Bug fix
We have made an improvement in YAMM to resolve the vast majority of false positive opens due to the Mail Privacy Protection being turned on in Apple Mail clients or because of Gmail pre-loading email content.
February 28th
Bug fix
If you experienced a rare issue related to the tracking report statuses in Google Sheets where EMAIL_OPENED was overwriting BOUNCED and RESPONDED was overwriting UNSUBSCRIBED, this is now fixed.
February 15th
Announcement
We are happy to announce that we merged the Google Sheets and Gmail YAMM listings! 🎉

The YAMM marketplace listing now appears in the Gmail section in the first row.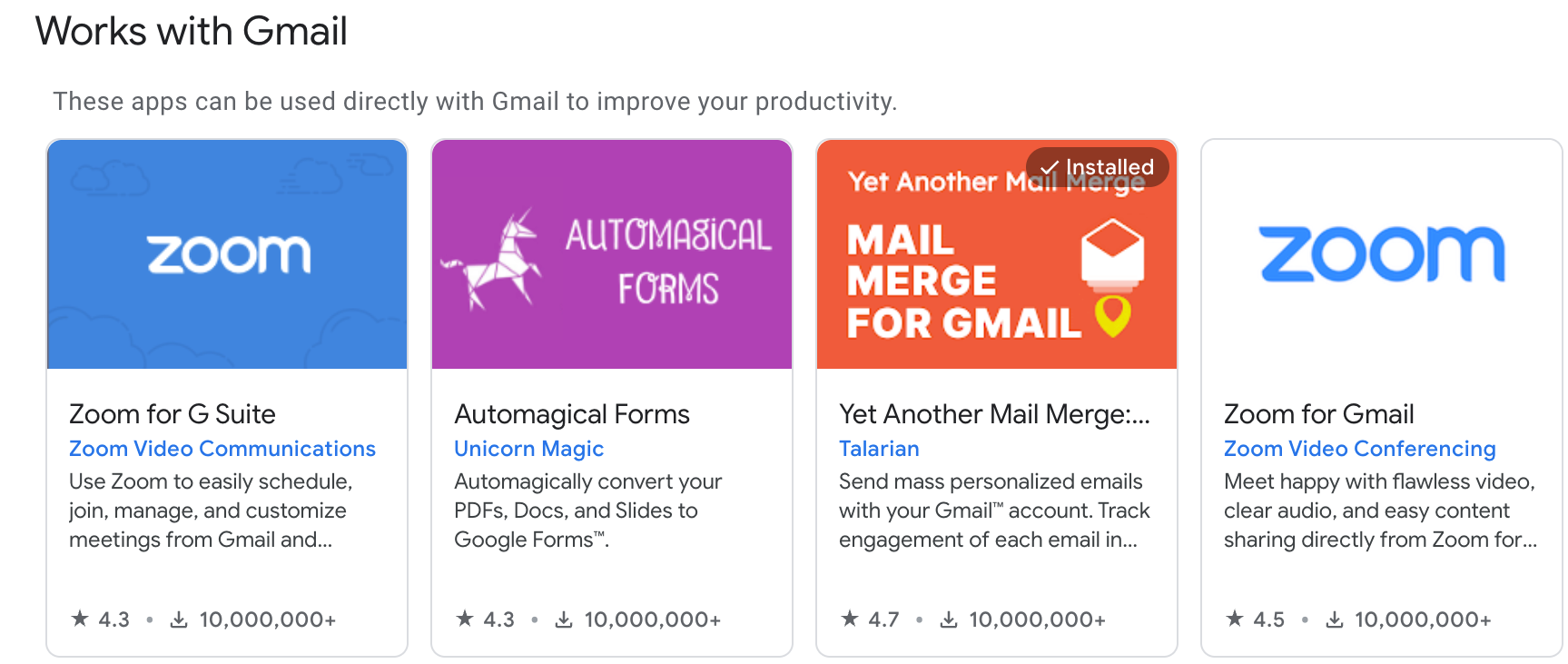 February 14th
Bug fix
We fixed an issue related to scheduling mail merges where the Merge status column was overwriting another existing column.
February 9th
Announcement
We now provide an ISO certificate that is accessible at the bottom page of the YAMM website.


February 7th
Improvement
In this release, we added a message to clarify that the Tracking report might not work correctly if your selected Gmail draft template has the option Plain text mode enabled.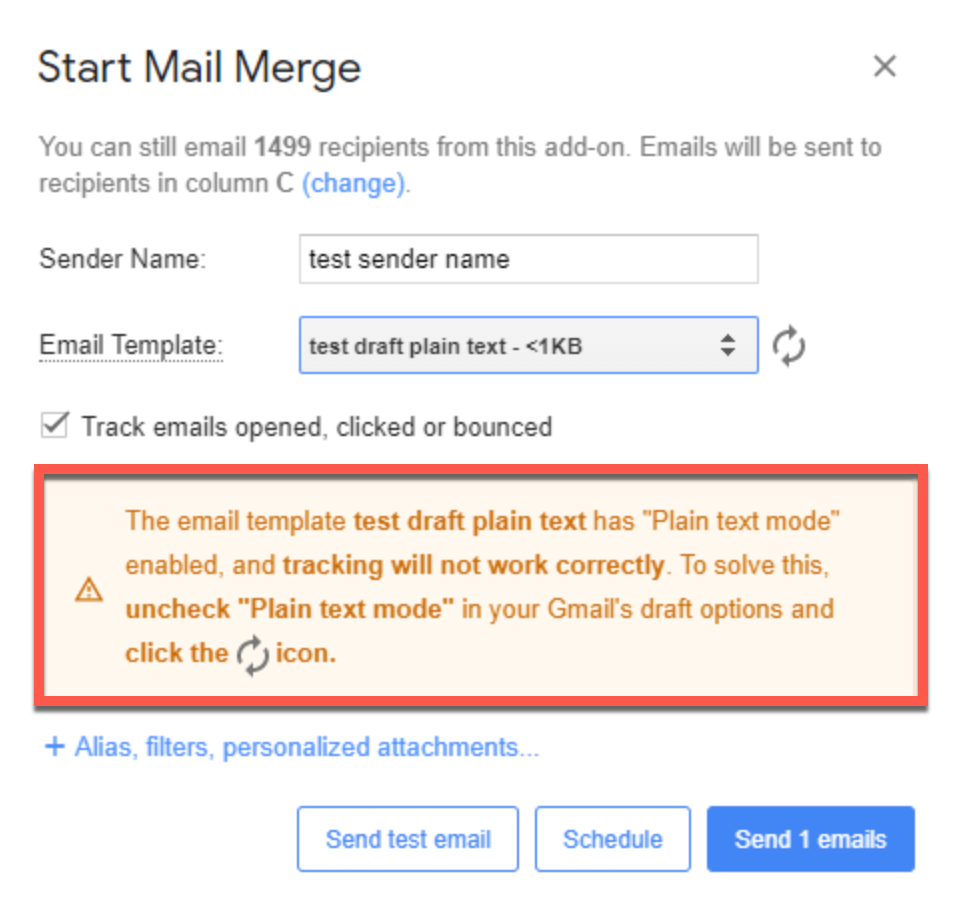 January 24th
Web app
If you try to access the YAMM web app with a browser not supported by YAMM, you will now receive a message asking you to use another browser.