A saved template is a Gmail feature that allows you to keep your Gmail draft as a template and reuse it multiple times when sending mail merges.
How to use Gmail templates in Gmail
First, from your Gmail account, ensure you have enabled Templates in Gmail Settings.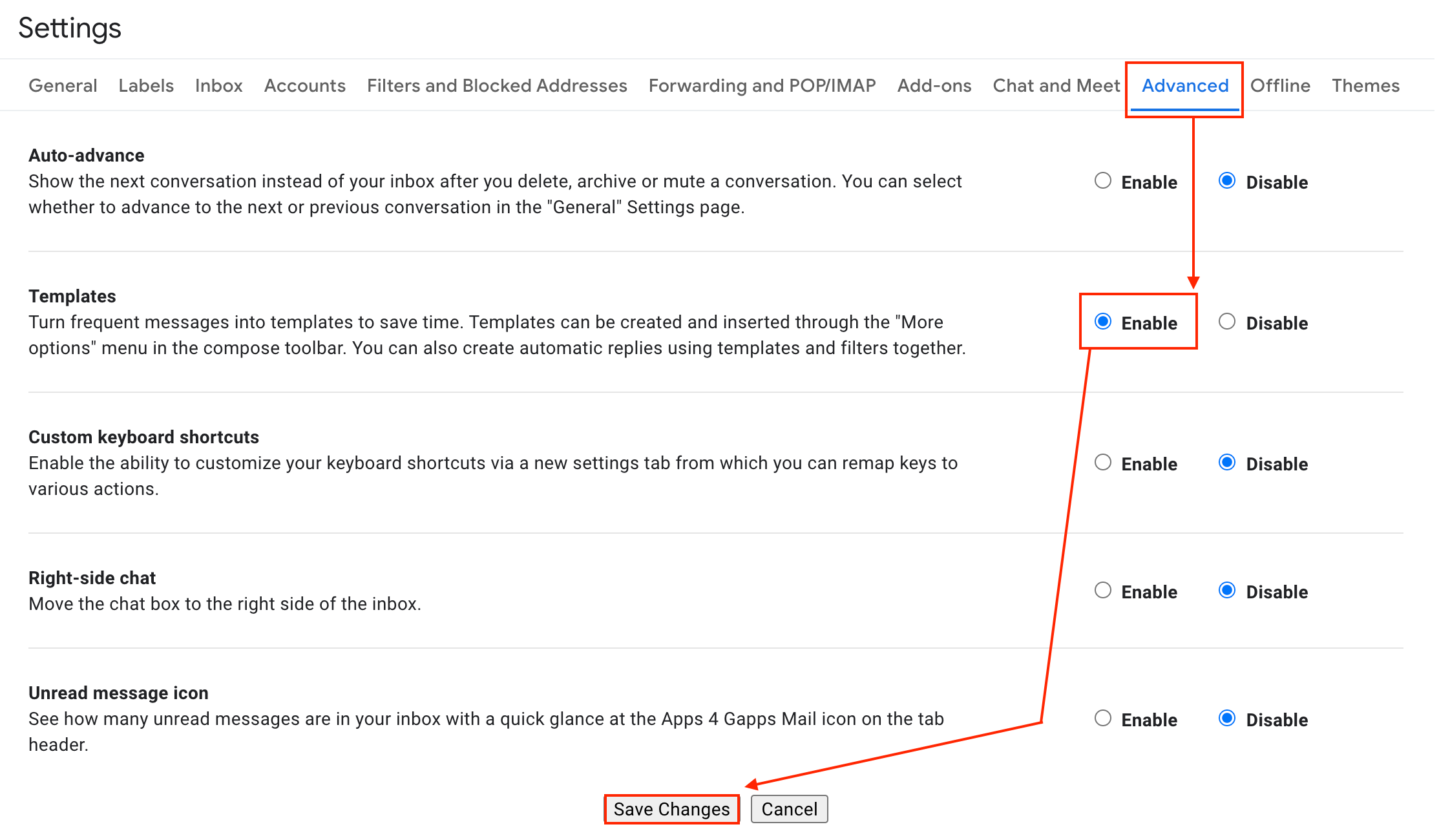 Create your draft in your Gmail account.
info Please note that saved templates do not include attachments. We also recommend not having an email signature in your template to avoid any duplication.
Once your draft is ready, to save it as a template:
Click the three dots next to the bin icon
Select Templates
Click Save draft as template
Click Save as new template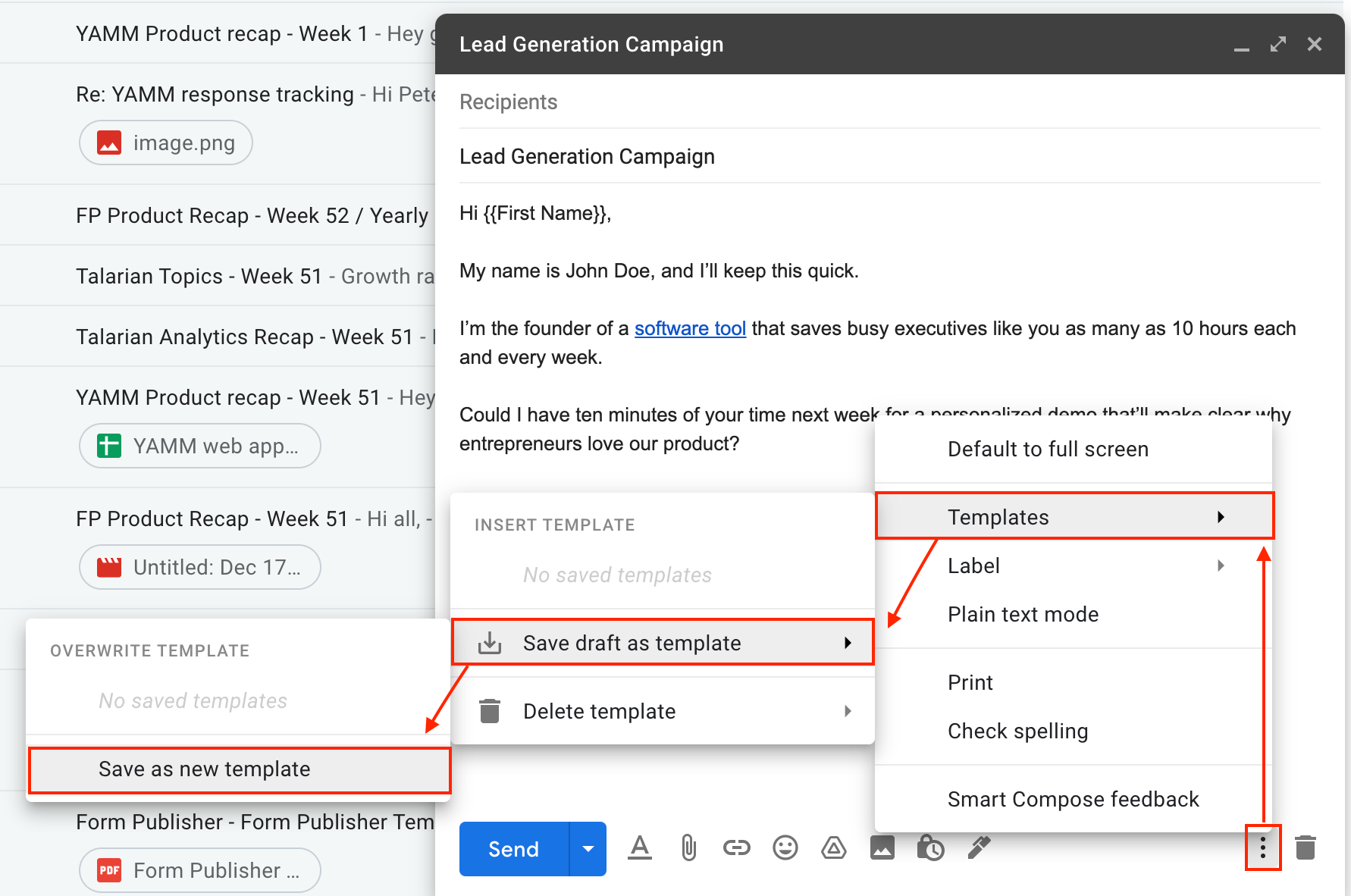 A pop-up appears. Enter a new template name (by default, Gmail displays your draft's subject line) and click Save.
Please note that you are also changing its subject line when you change the template's name.

done That's it! Your draft is saved as a template in your Gmail account.
How to send a mail merge with a saved Gmail template
Open a Google spreadsheet and list your recipients.
Once your spreadsheet is ready, click Yet Another Mail Merge from the Add-ons menu. Click Start Mail Merge.

A pop-up appears. Choose a Sender Name and select your Email Template.
Click Send.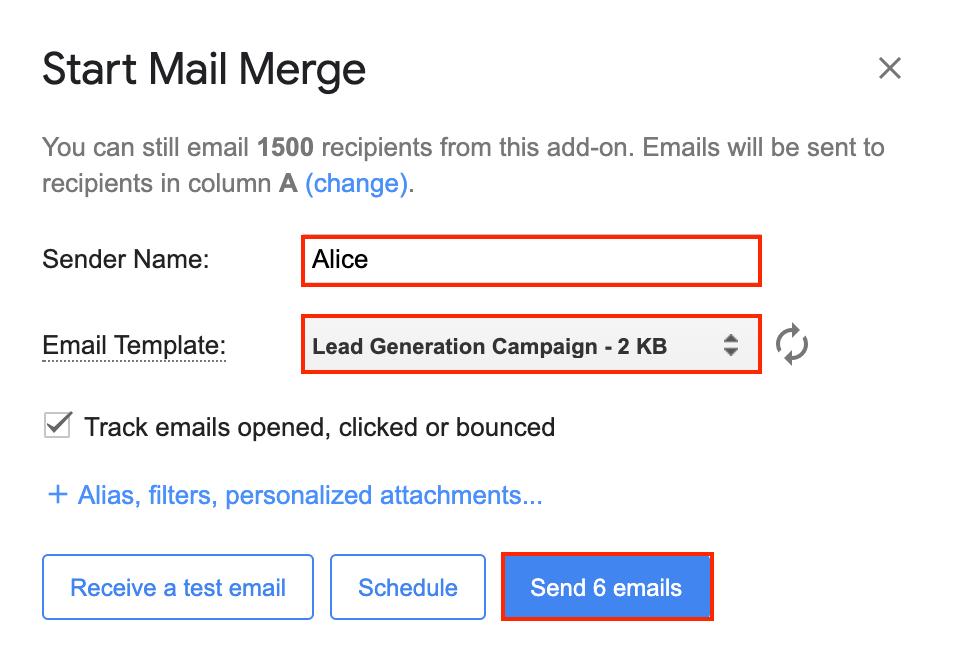 done That's it! Your YAMM mail merge has been sent with your Gmail template.