When you buy licenses for Yet Another Mail Merge by credit or debit card (without using Paypal), a recurring payment is automatically set up for your customer profile, through the payment service Stripe. This article explains how to cancel your subscription: the recurring payment is removed for your profile and your YAMM license won't be renewed when your current license expires.
info
– This article is for users who purchased their license by credit or debit card
without
using Paypal.
If you paid by Paypal or by card via Paypal, read the article:
Cancel your subscription
.
Learn more:
How did you pay for your YAMM license?
– If you don't want your license to be renewed automatically, you need to repeat the steps below, each time you buy a plan.
You can cancel your automatic subscription at any time by going to Add-ons > Yet Another Mail Merge > Check quota / upgrade quota.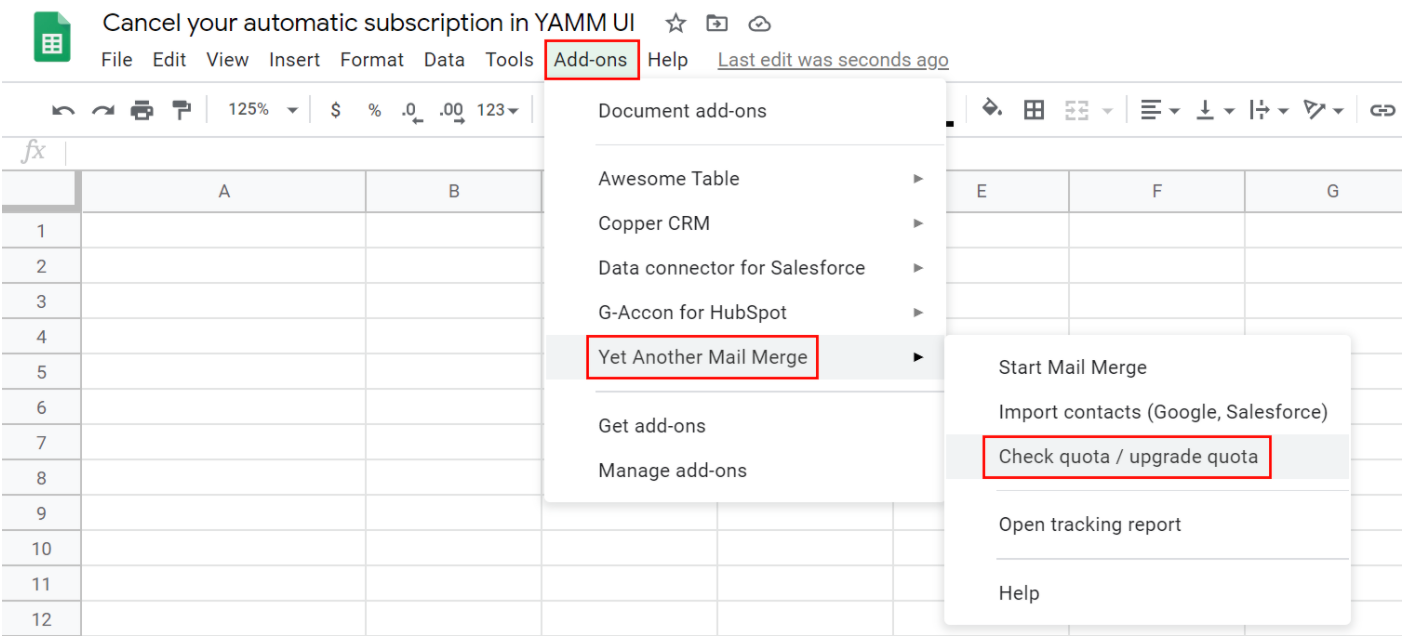 Click Manage plan.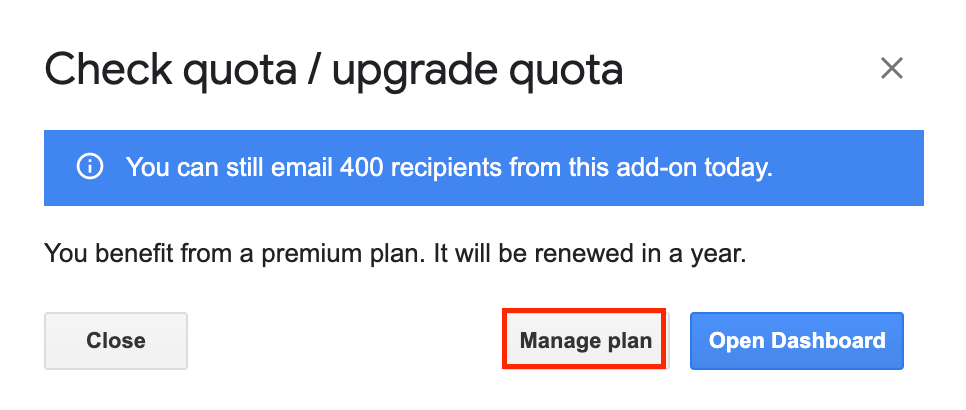 You are redirected to the billing page. Click Cancel plan.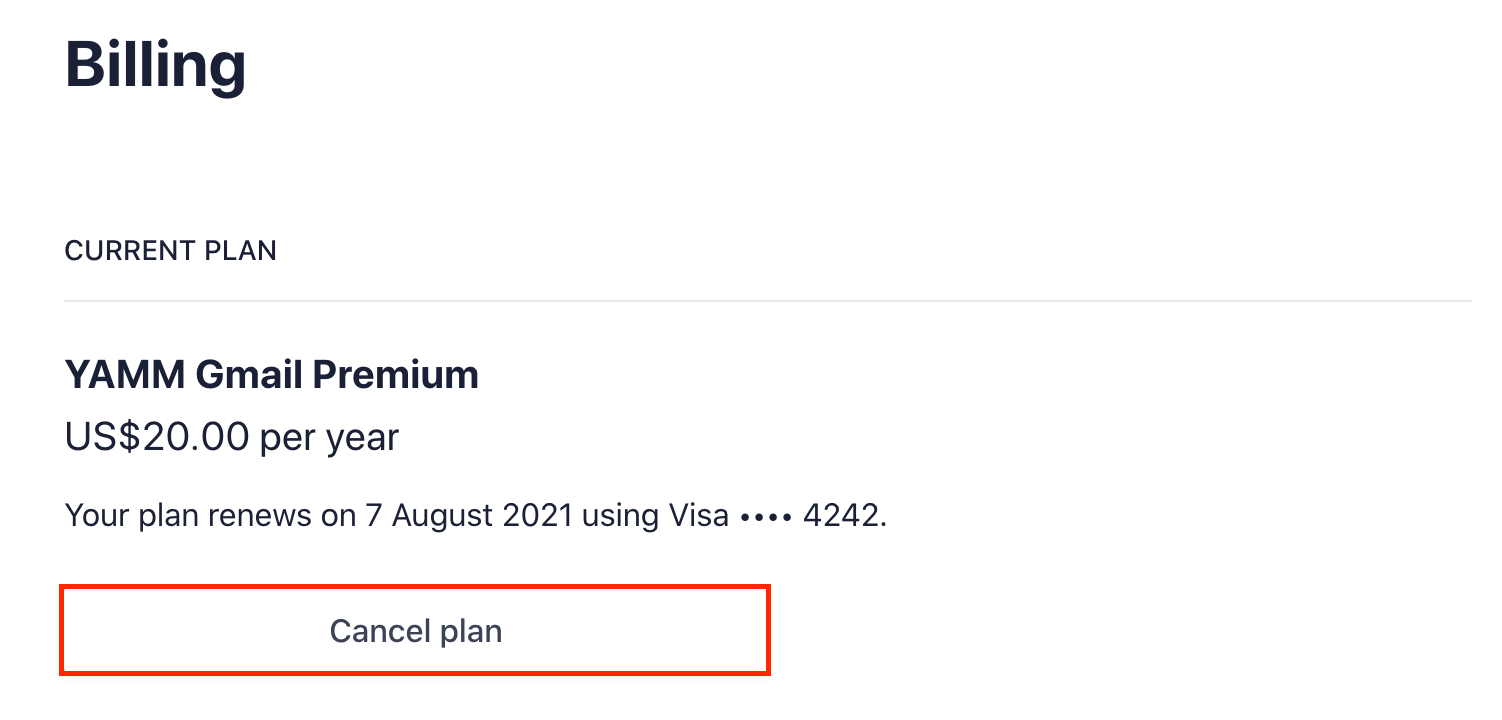 To confirm, click Cancel plan.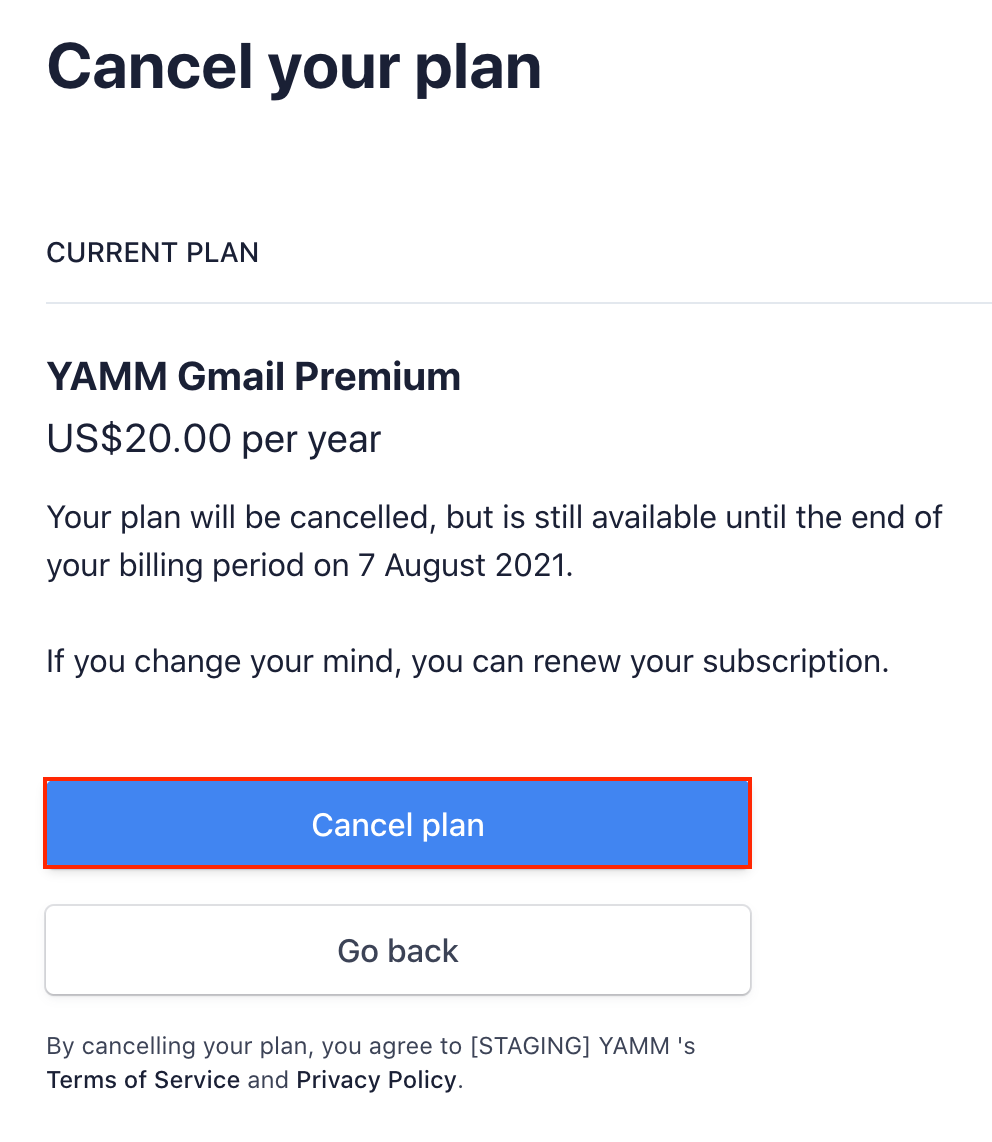 done That's it! Your subscription has been canceled. Your plan remains active until the end of your current subscription.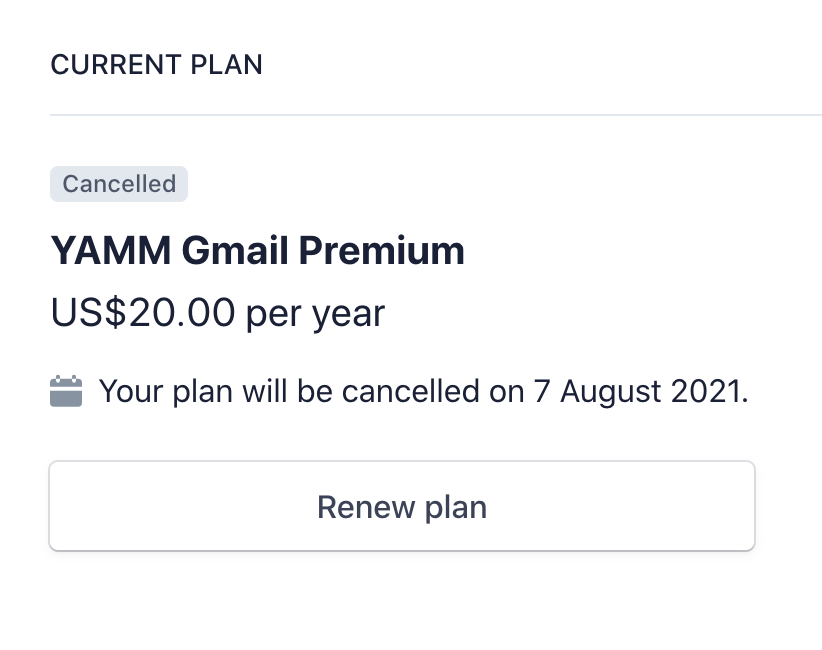 info You can click Renew plan to renew the plan you canceled: the recurring payment will be set up again and your license will be renewed automatically.
To find the answer of our frequently asked billing questions, check our FAQ.