This article explains how the automatic renewal of YAMM licenses works when you purchased you license by credit or debit card.
You receive a reminder by email before the renewal date.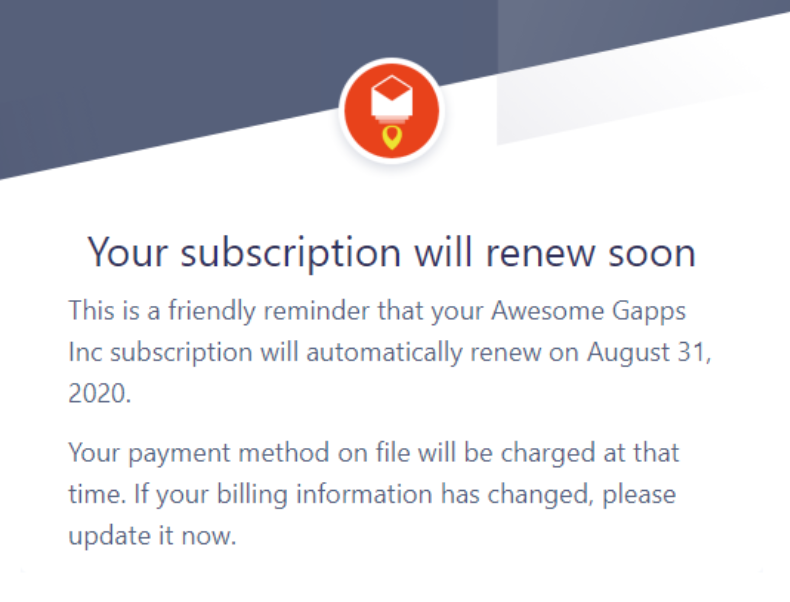 If you didn't cancel your subscription and your payment information is up to date, your license is automatically renewed and you don't need to do anything. Learn more: Update your payment information.
If you canceled your subscription you can renew it.