This article explains how to remove Yet Another Mail Merge from your Google account.
If you want to remove the add-on from your spreadsheet, you will have to remove the add-on from the G Suite Marketplace.
info Please note that it is not possible to remove the add-on from the add-on store if you previously installed YAMM on the Marketplace.
From your Google account, click on the menu in the top right corner. Then, click More from G Suite Marketplace at the bottom.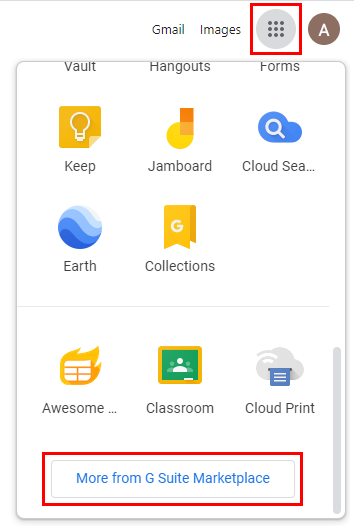 The G Suite Marketplace page opens. Click the gear icon > Manage Apps.

Click the three dots > Uninstall.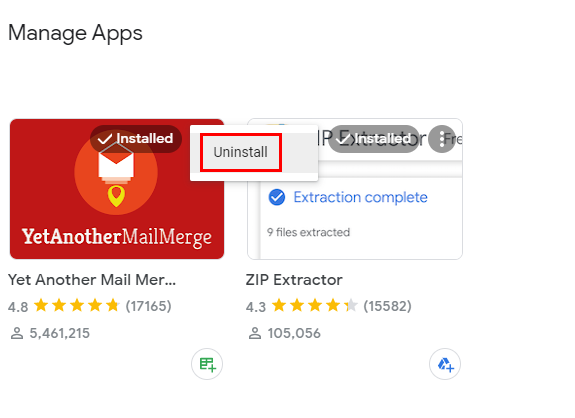 Or click Uninstall directly from YAMM add-on.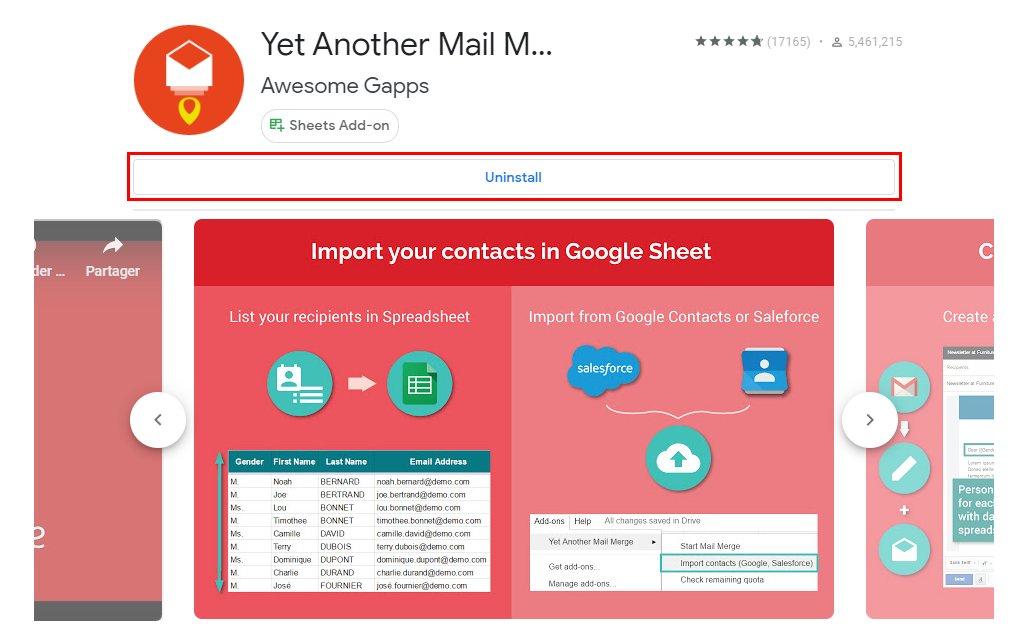 A pop-up appears. Click Uninstall app.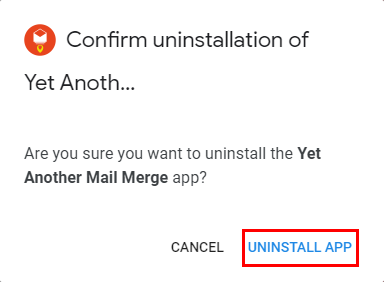 done That's it! If you check on a Google Spreadsheet you will see that YAMM has been correctly uninstalled.