When you try to track a YAMM campaign on your Google Sheet, and for some reason, the colors are missing in your tracking stats, please, consult this article to fix this issue.
Why are colors missing in my tracking stats?
You have sent a YAMM campaign, and you want to track and measure your emailing campaign results. For some reasons, the Merge status colors don't show up.

Usually, this issue appears after sending multiple campaigns on several sheets in the same spreadsheet.
info
If you encounter this issue for another reason, please
fill this form
to contact us
How do I add colors in my tracking stats?
From your spreadsheet, open a sheet where you can see the colors after sending a YAMM campaign.

Select the Merge Status column from the letter (in our example, we selected from 'E'). Once the whole column is selected, right-click > click Copy.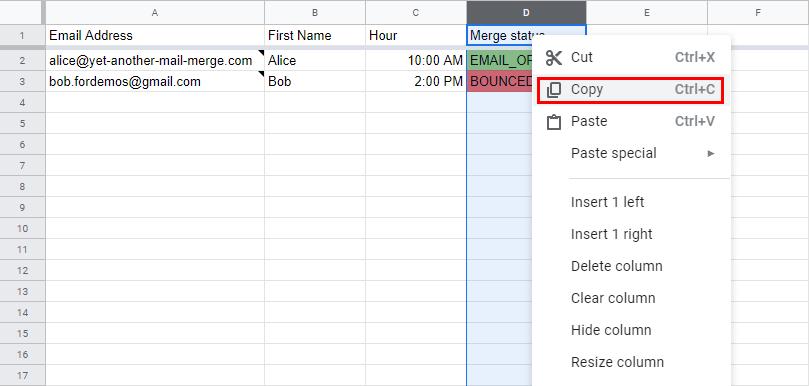 Then, open the sheet without colors, right-click the whole Merge Status column (in our example, we selected from column E), and select Paste conditional formatting only.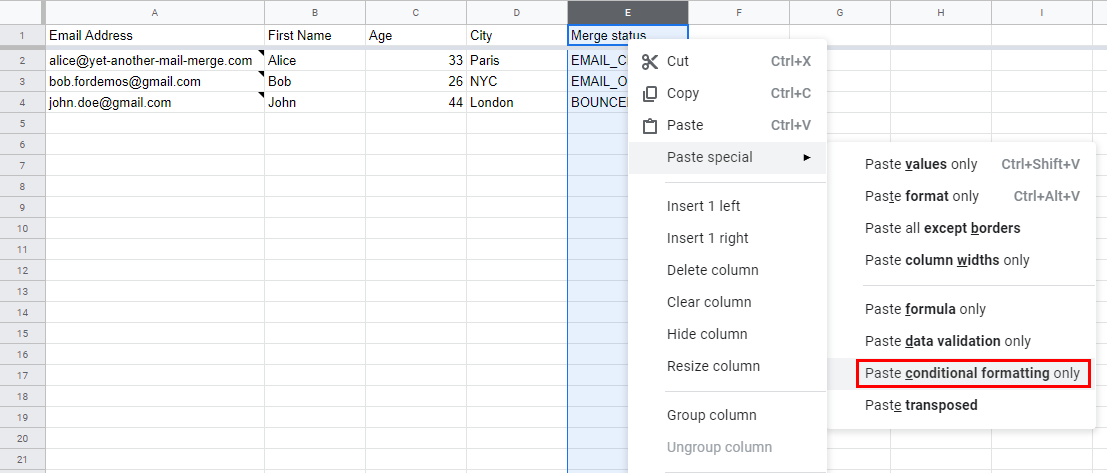 The colors will appear again.
If you still have the issue, select the whole Merge status column. Then, right click > click Conditional formatting. The Conditional format rules sidebar opens on the right of the screen, click Add another rule.
Finally, manually add the tracking colors.