Yet Another Mail Merge also lets you send your mail merge to one or several Google Group. Please read this article for more details.
1. How to send a mail merge to a Google Group?
Simply list your Google Groups row by row in your spreadsheet (and some optional information like their names etc.), just like any other normal email addresses: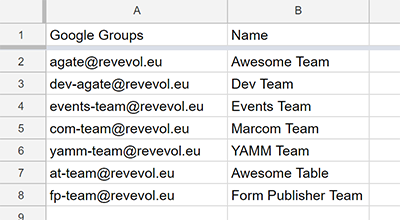 Then send your mail merge as usual (you can also activate the tracker if you want):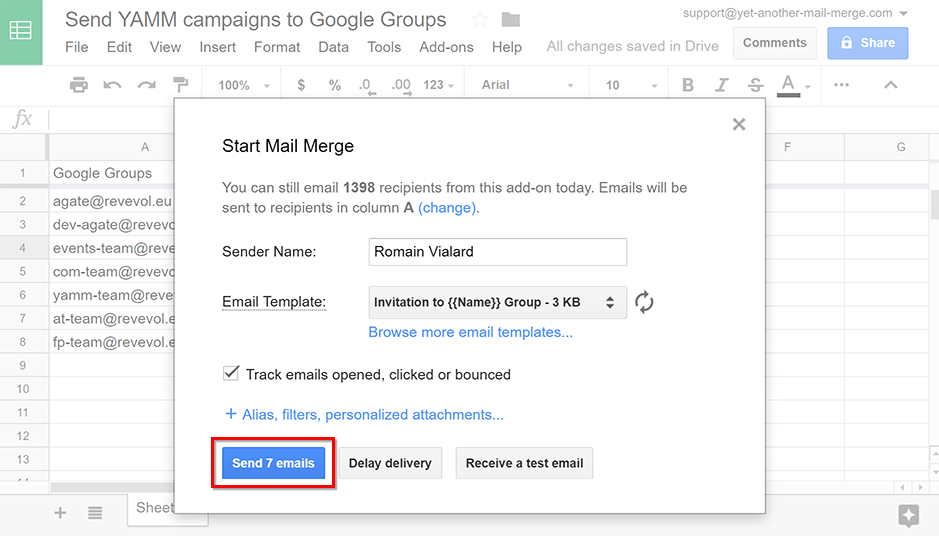 2. How will my campaign be tracked?
warning YAMM will not be able to track who exactly opened your email.
Everytime a Group member opens the email, YAMM will automatically record it as 'OPENED':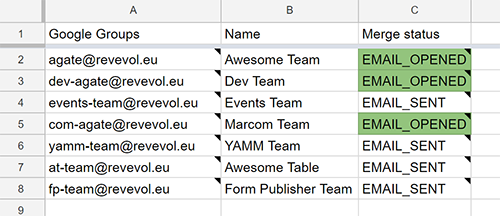 As there is only one email address (= Google Group account) per row, YAMM won't be able to know who opened the email.
3. How will my quota be deducted?
info Good to know: Sending an email to one Google Group will reduce your quota from 1 only, regardless of the number of people in the Group.