YAMM makes it easy for you to send emails to remaining rows without sending duplicates to former recipients. Read this article to know how to do so.
Completing (or resuming) your mail merge on the same sheet without sending duplicates to previous recipients is useful if:
You sent a first mail merge in your spreadsheet but didn't complete it (because of quota limits or else)
You have added new recipients to your mailing list
The add-on stopped for some reasons (server errors, YAMM froze etc.)
How to (re)send your campaign to remaining rows?
In the following example, we want to send our campaign to the last four rows (row 12 to 15), as the previous ones have already received our emails: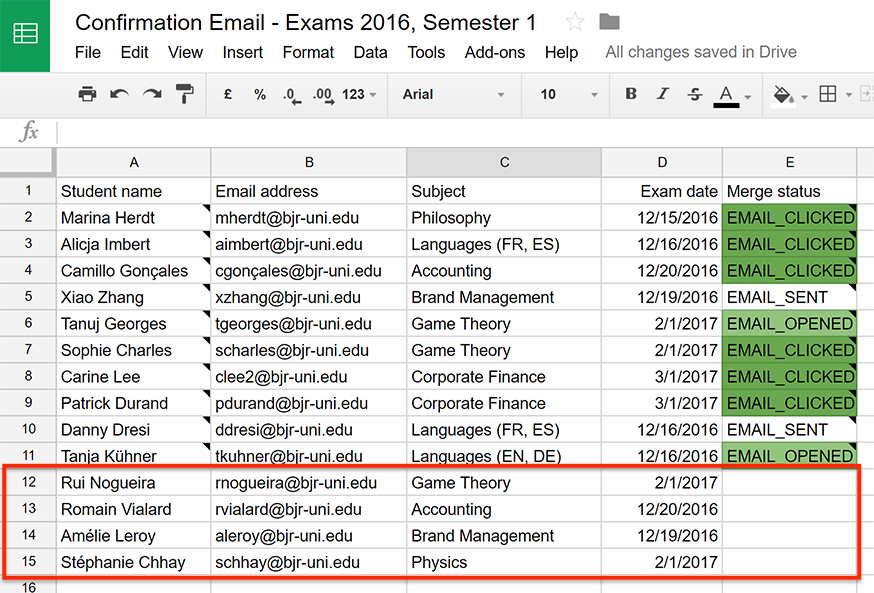 To do so, start your mail merge as usual by going to Add-ons > Yet Another Mail Merge > Start Mail Merge.
Depending on the information under your 'Merge status' column, you shoud then get one of those two pop-up windows:
'Rows with a valid merge status will be skipped' if your 'Merge status' column contains 'EMAIL_SENT' or other tracking stats
'Only filtered rows will be processed' if your 'Merge status' column contains 0 or if you added filters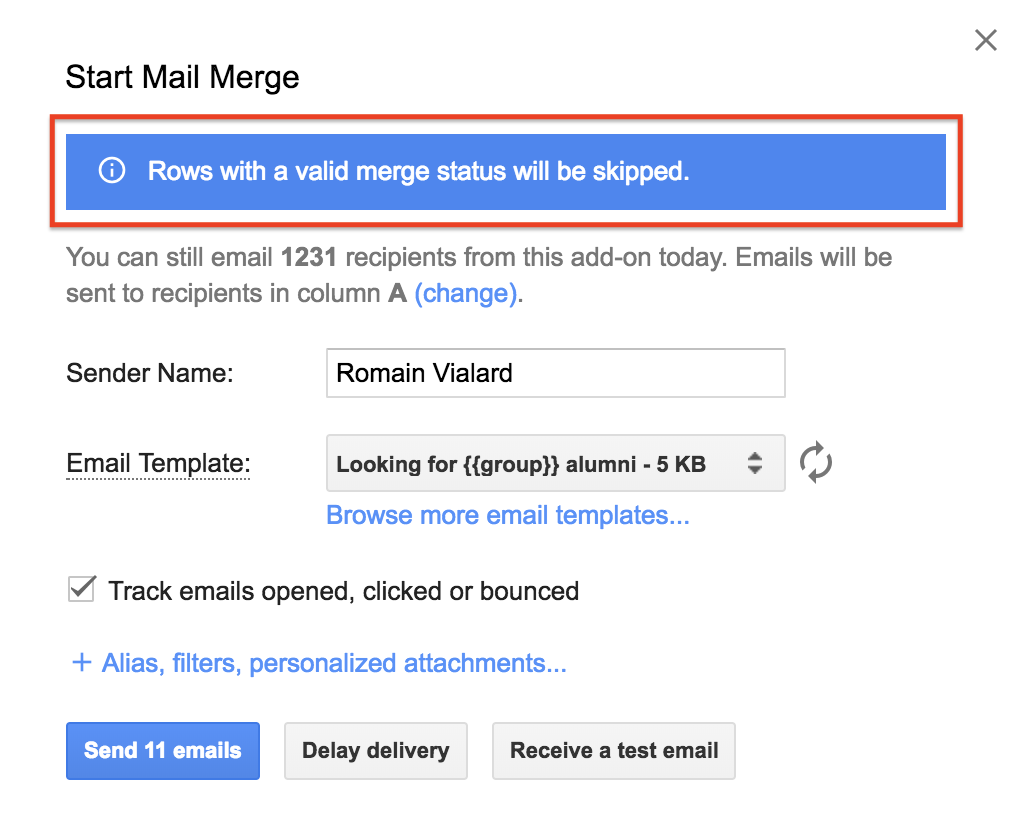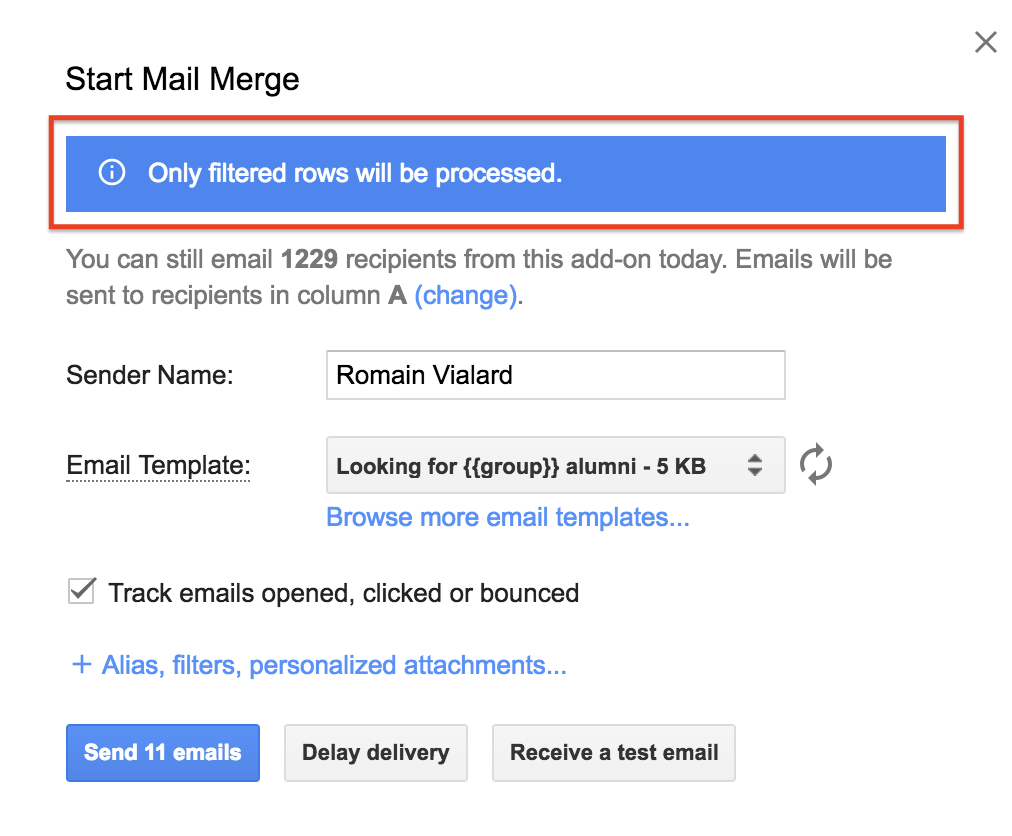 Valid merge statuses that trigger YAMM to skip corresponding rows
Here is the full list of all valid merge statuses, which will be skipped by YAMM:
EMAIL_SENT
EMAIL_OPENED
EMAIL_CLICKED
RESPONDED
BOUNCED
UNSUBSCRIBED
Adding '0' under 'Merge status'. Learn more
error 'EMAIL_NOT_SENT' and 'ERROR' will not be skipped.
warning This feature only works with the valid merge statuses listed above. Any tiny change (even lower case) will break this option, and YAMM might send duplicates. So please make sure you don't delete or modify the merge statuses when sending your next mail merges on the same spreadsheet.