This article explains how to install Yet Another Mail Merge on your entire domain.
info This article is only for Google Workspace administrators of your domain.
If you are the Google Workspace admin of your domain, you can install YAMM app via the Google Apps Marketplace for all users in your domain or an Organizational Unit (OU).
If you install Yet Another Mail Merge on your entire domain, as an admin, you will be the only one to accept authorizations, and no permissions windows will appear for end users. This article describes how to install the Marketplace app.
1. Authenticate yourself with a valid admin account for your Google Workspace domain.
2. Open the Google Apps Marketplace and search for 'Yet Another Mail Merge'.
Alternatively, click the button below:
3. Click the Domain Install button to install the app on your domain.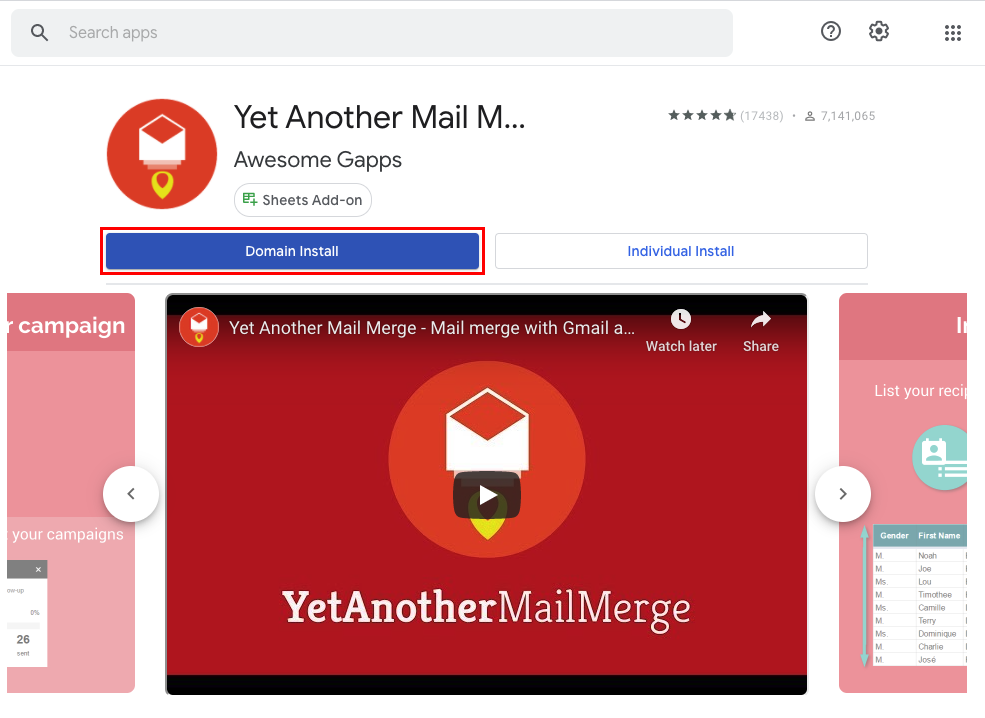 4. Click Continue.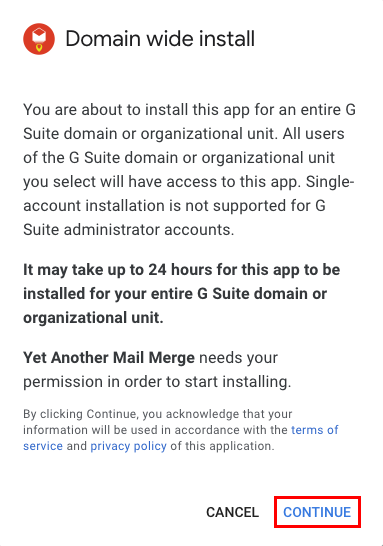 5. Click Accept to accept the authorizations and agree to the Terms of Service and Privacy Policy.
6. Click Done in the last window.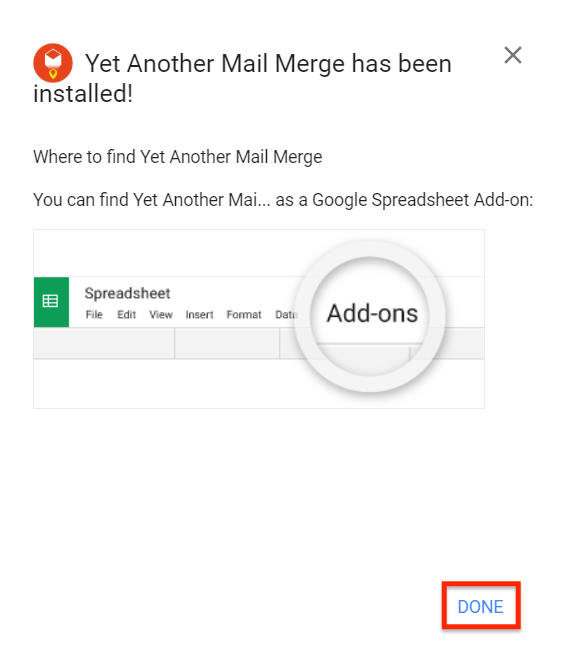 done That's all! Yet Another Mail Merge is now installed on your entire domain (or on selected OUs), and all users in your domain can open a Google spreadsheet and start using YAMM.
You will find YAMM under the Add-ons menu in Google Sheets. Now anyone in your domain can perform their mail merges independently and save time sending their emails in bulk.
If you have a YAMM Enterprise+ plan, you can monitor your domain usage and YAMM performance with the Domain Activity Report. It will help you measure your metrics and calculate your Return on Investment (ROI). You can also use it to keep an eye on your usage and make sure that your colleagues are properly using the add-on.