If you want your recipients to answer your emails to another account than the one used to send your messages, you can easily set a different reply-to address in YAMM.
---
How to set a different reply-to email address?
info This is useful if you are sending emails from an account that is not monitored (like a 'no-reply' account) but still want to get feedback and let your recipients reply, or if you are sending on behalf of someone else.
Click on '+ Alias, filters, personalized attachments...':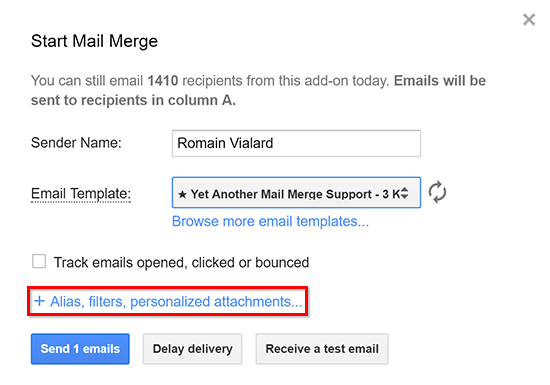 Then specify another account in the 'Reply-to address' field: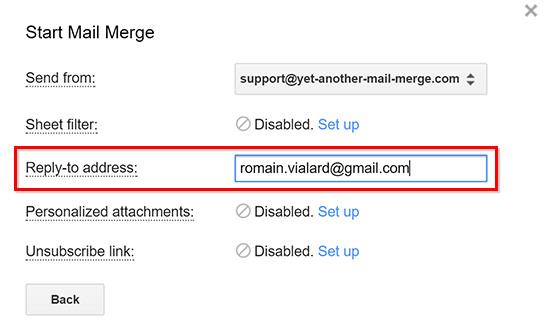 Click 'Back', and 'Send Emails'.
warning You have to specify the reply-to address directly in YAMM, as shown in the image above. Please do not add it from your Gmail settings.
Once your recipient gets your email, he will notice a different reply-to address from the sender's address: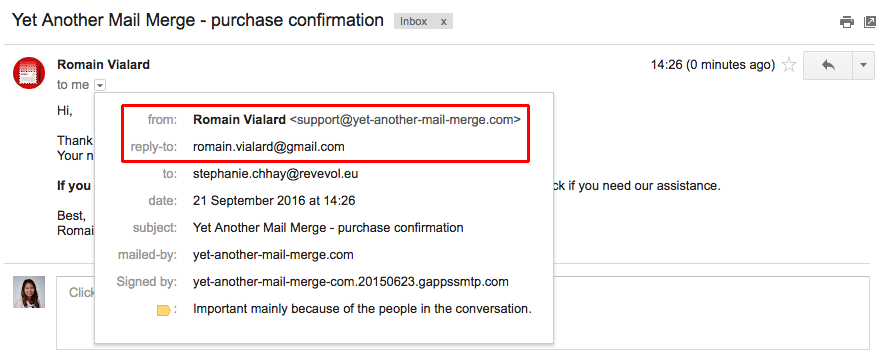 warning Using custom 'reply-to' will not work when sending a real campaign to your own account for testing purposes.
For example, sending from delphine.leroy@revevol.eu to same account (reply-to: stephanie.chhay@revevol.eu) does not work: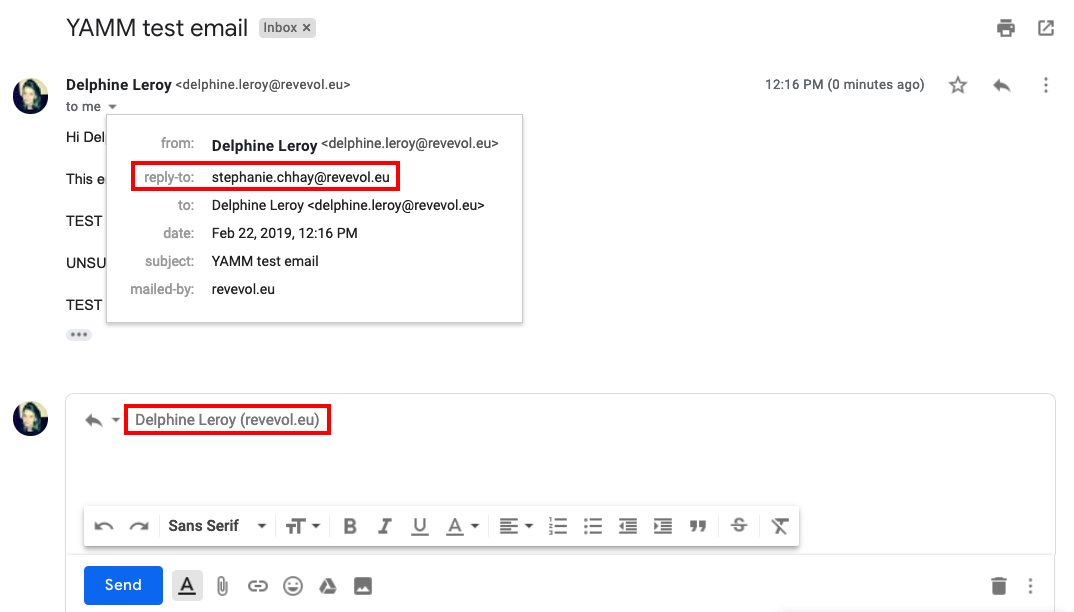 Set multiple different reply-to email addresses
In most webmail clients, when you reply to someone, by default it only replies to the main sender (unless you change this is in your webmail settings).
So if you add cc recipients to your campaign, your main recipients might forget to reply to everybody.
info Setting up several different reply-to accounts is the perfect solution to make sure that your recipients will actually reply to all email addresses that you specified, and not only to the main sender!
To activate this option, add different email addresses in the 'Reply-to address' field separated with a comma and a space. You can for example add your own email address (which can be different or not), and the cc recipient account: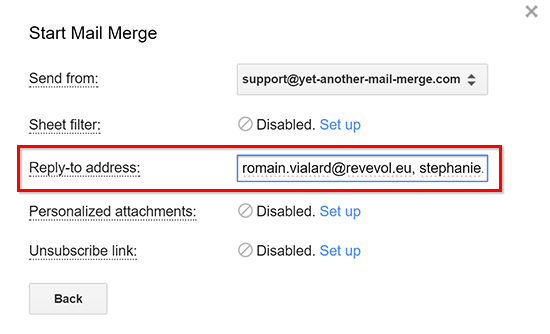 This way, when your recipient clicks 'Reply', he will reply to all the specified reply-to addresses: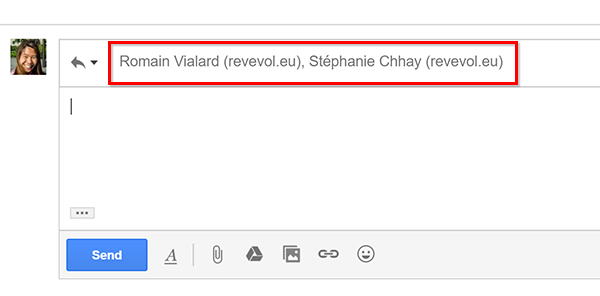 done With this option, nobody else will be missed in the conversation loop!