You want to send a YAMM campaign which contains images, and you want to make sure all your recipients will see them. This article explains how to upload your images in your emails with YAMM correctly.
1. For small images that are less than 500kb
To make sure that your images are correctly displayed, you need to add your images as 'inline', and not as attachments.
warning If images aren't correctly displayed in the emails sent (you can send you a test email to try), it means your Gmail draft is partially broken. In that case, the best thing is to create a new draft and re-insert your image in this new draft.
If you have many images in your draft (or an image bigger than 500KB), we recommend you to upload it to an external server (e.g., On Google Photos), and use your image by URL in your Gmail draft, instead of uploading it directly.
1.1 Open your Gmail draft
Place the cursor where you want to insert the image.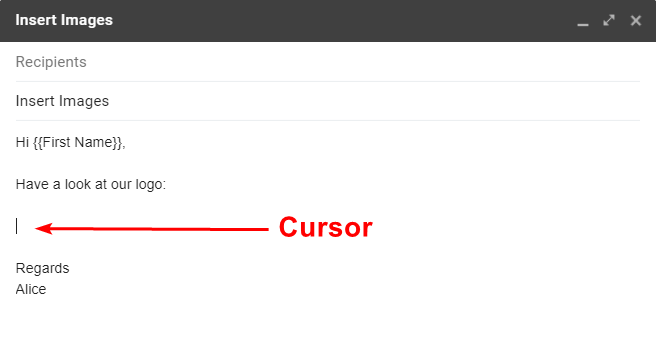 1.2 Click on the icon 'Insert Photo' from Gmail editor

1.3 Click on 'Upload'
Make sure that you enabled Inline.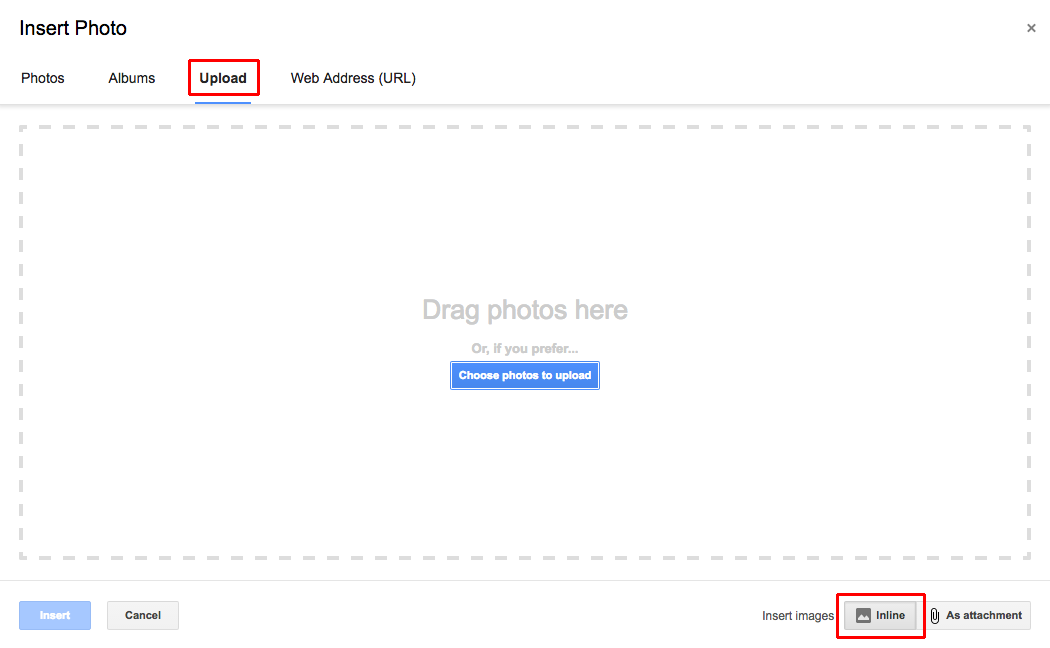 1.4 Drag and drop a photo (or upload) from your computer
This is what it looks like in your Gmail draft.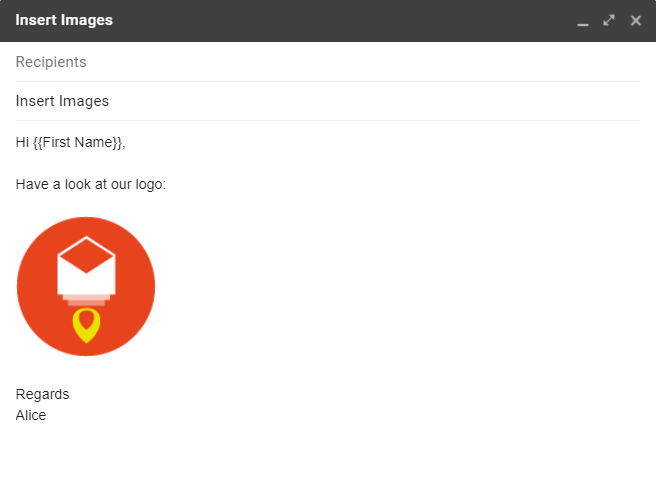 That's it! Your image has been inserted correctly in your email. You can now send it with YAMM, and it will be accurately displayed.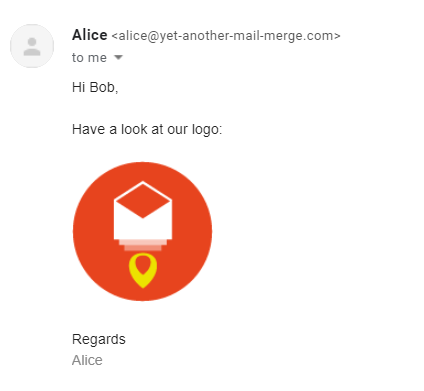 Note: If you inserted an image by mistake and would like to delete it, best will be to create an entirely new draft. Merely deleting the wrong image is not enough to remove it from your Gmail draft. If you don't do that, your email size will be much bigger, and YAMM will have difficulty sending your email.
2. For big images that are more than 500kb
For bigger images, we recommend hosting your pictures outside, like on Google Photo. Here is the whole process to upload your images correctly.
2.1 Host your image online
Go to Google Photos and click Upload.

Once your image is uploaded, click on the image.
Then, click the share icon in the top right corner.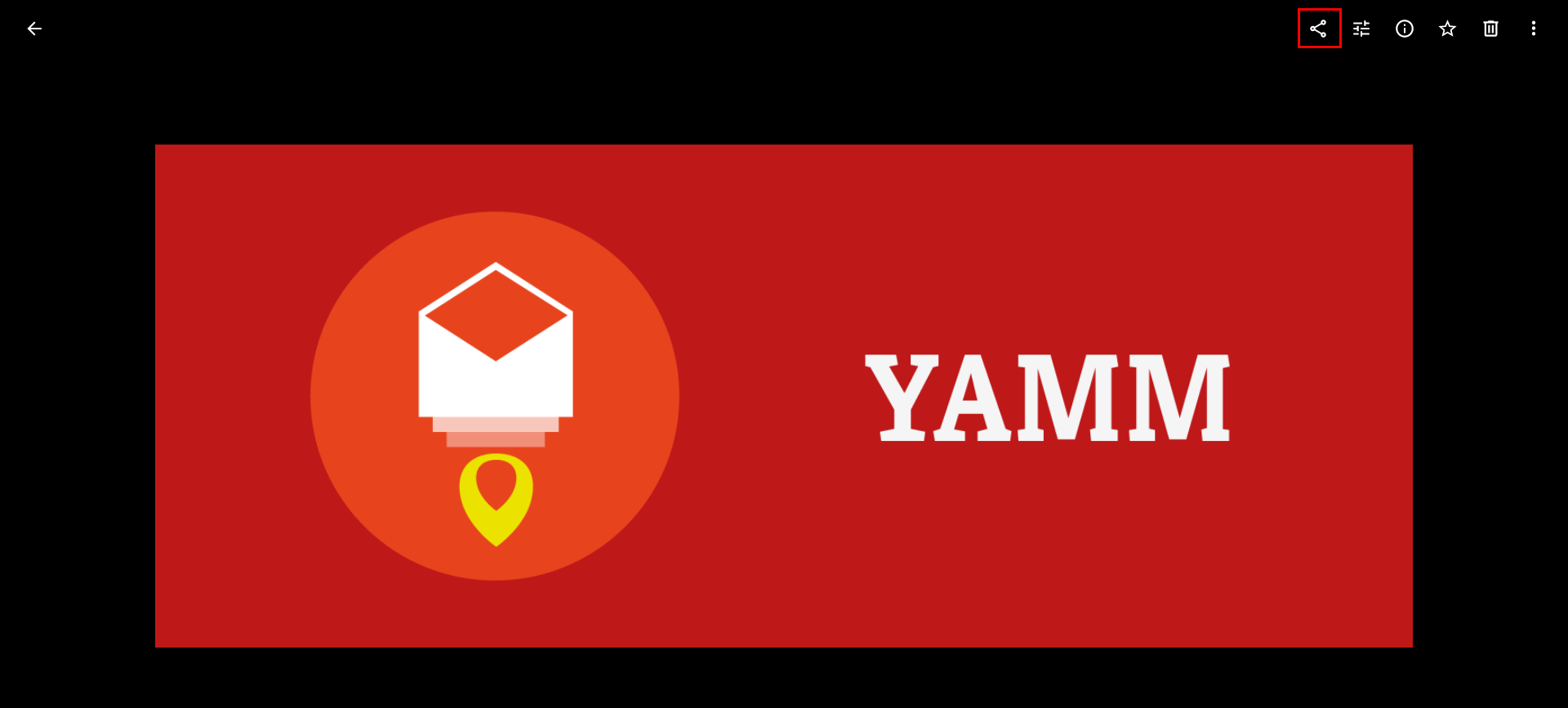 A pop-up appears. Click Create link.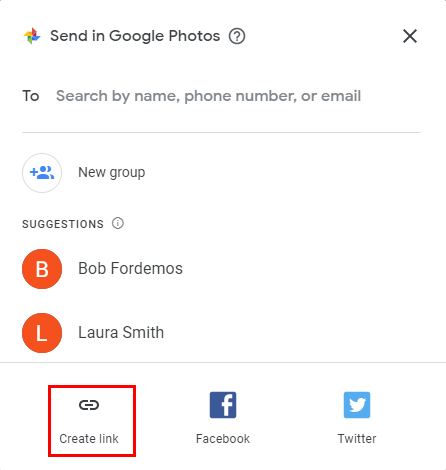 Another pop-up appears, click Create Link and click Copy.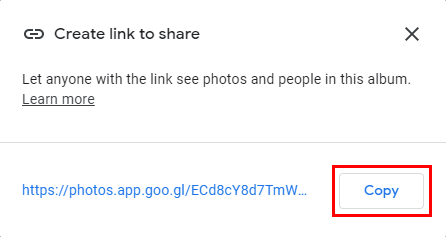 Open a new window/tab in private with incognito mode (this is very important; otherwise it might not work), and paste the link.
Click on the picture again, right-click > Copy image address.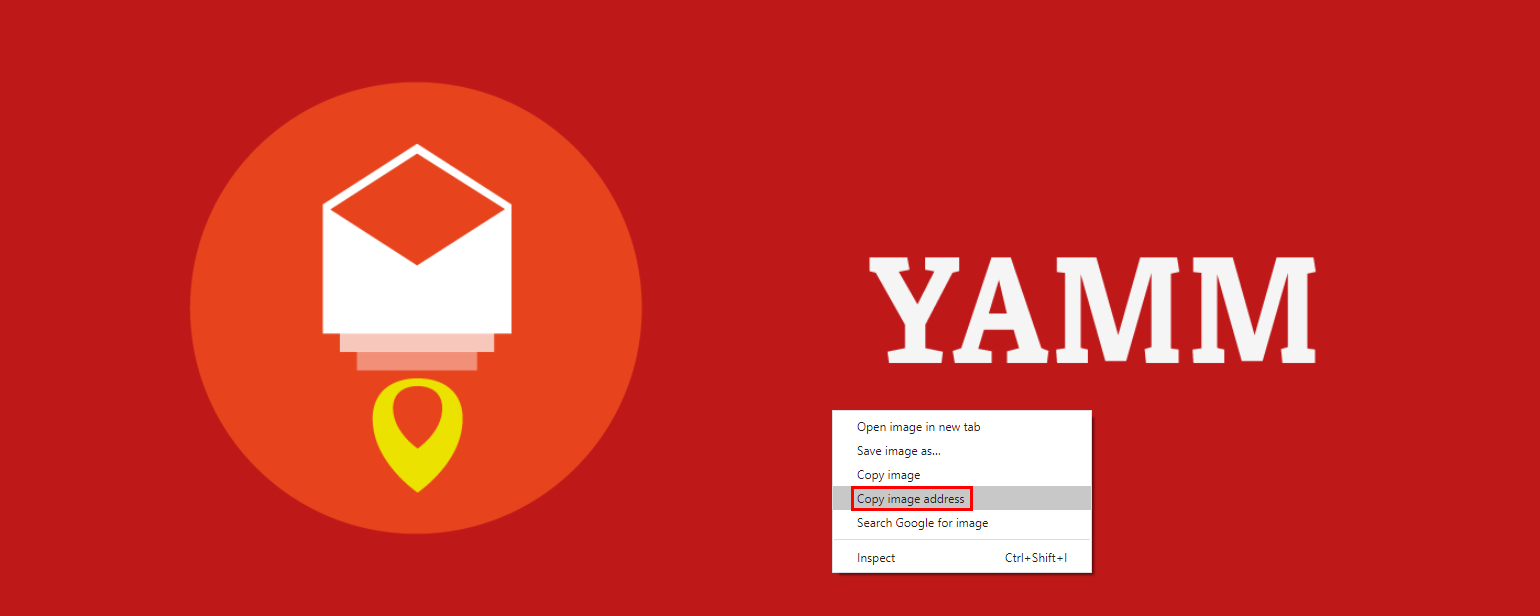 If you open a new tab (always in private mode) and paste the link, you should get the following.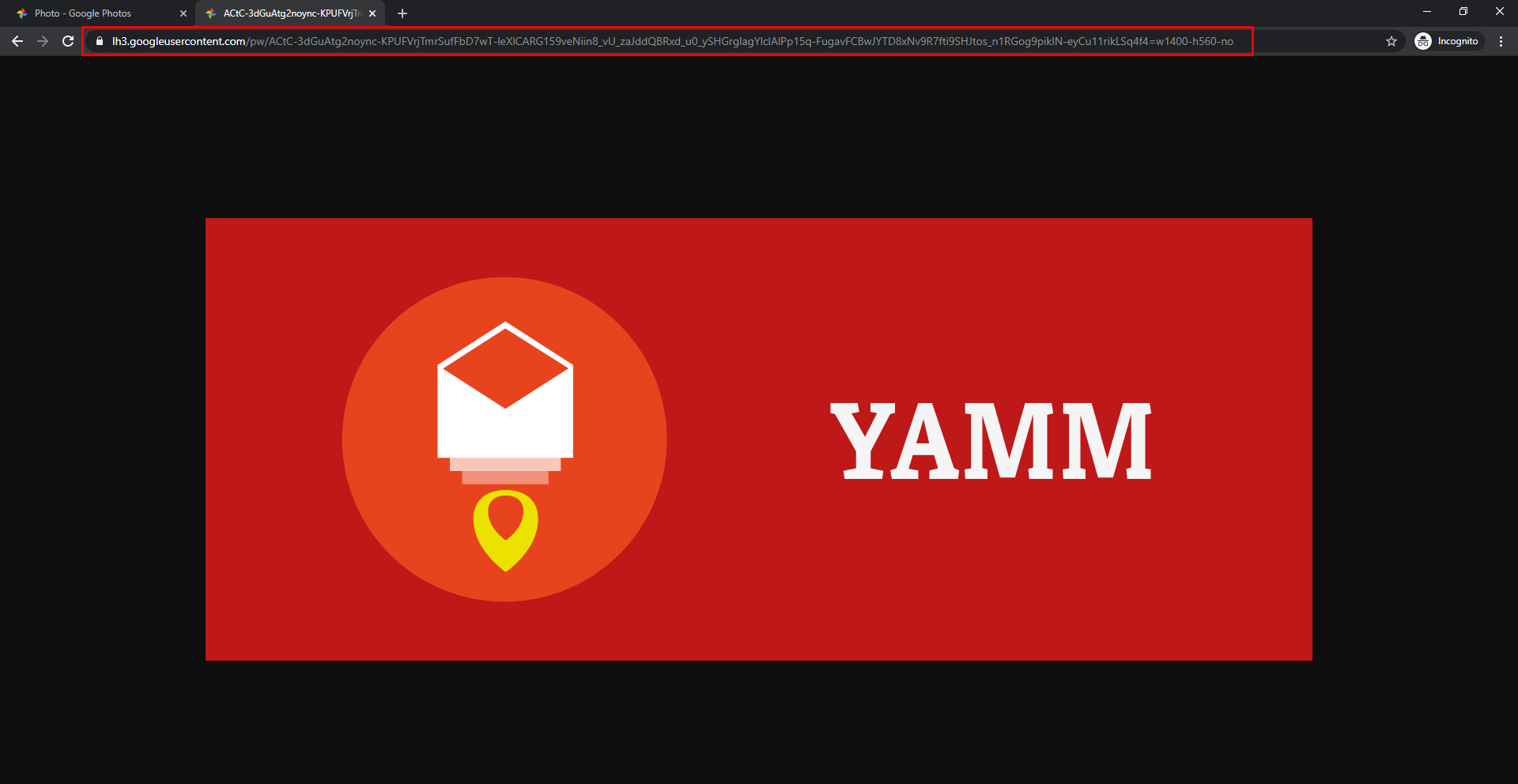 The link that appears above (starting with https://lh3.) is the one you will finally use in your draft.
2.2 Insert the image in your draft
In your draft, click on Insert Photo, make sure that you insert it inline (and not as an attachment).

Go to Web Address (URL) > paste the previous link > click Insert.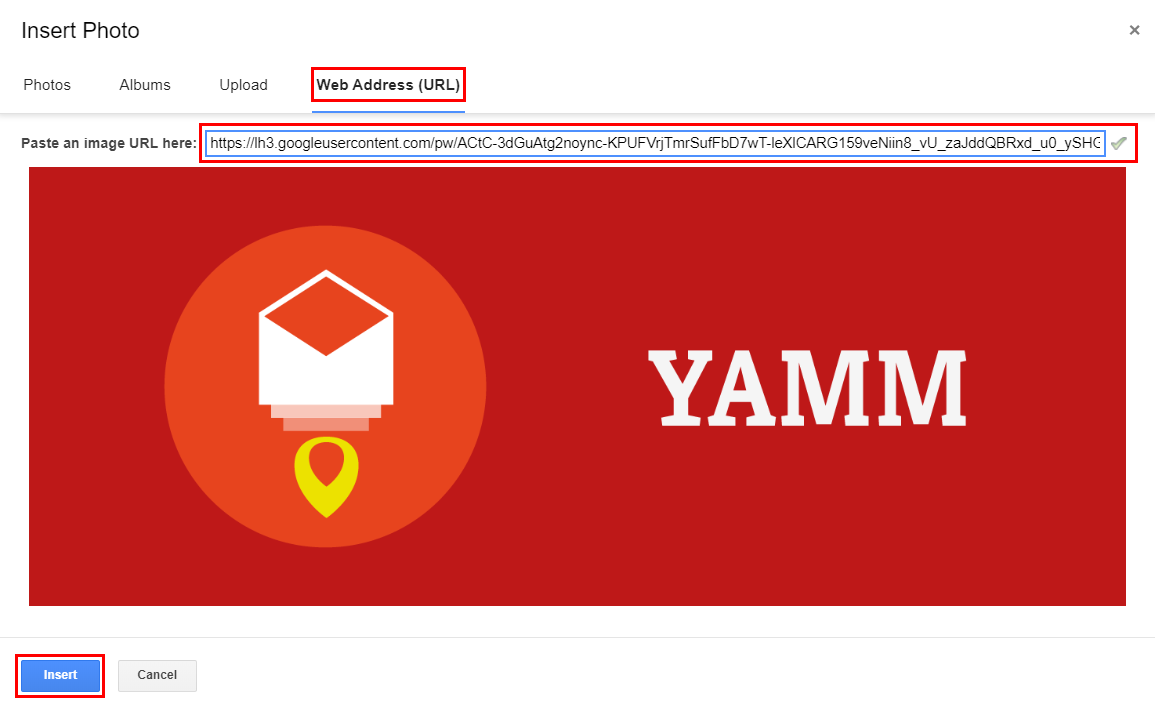 That's it! Your image has been uploaded correctly.