Open rate tracking lets you see if your subscribers have opened your emails from their inbox. The attractiveness of your subject line mostly influences it.
How to track your open rate?
After enabling the tracker and sending a mail merge, you can see in your spreadsheet that the status changed from EMAIL_SENT to EMAIL_OPENED for each email opened (under the Merge status column).
A note in the merge status cell also indicates when the email was opened.

If you closed your spreadsheet, you can open the tracking report again by going to Add-ons > Yet Another Mail Merge > Open tracking report.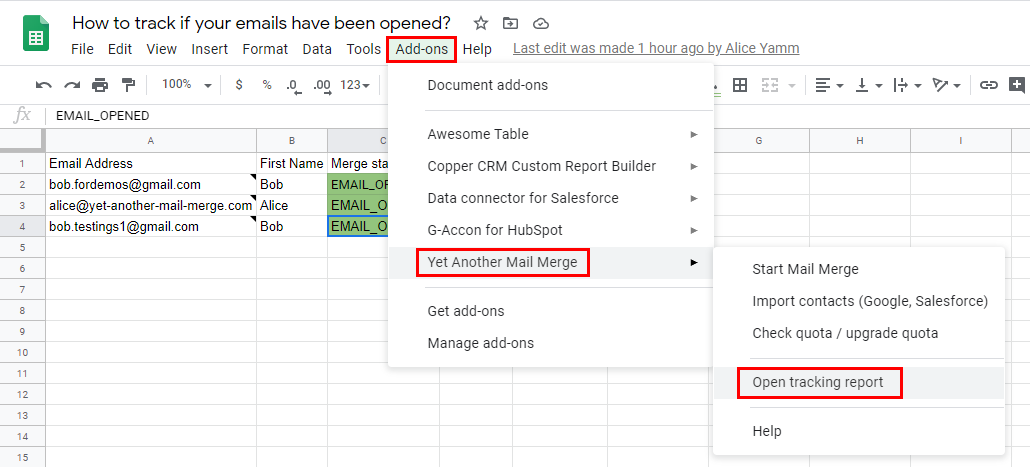 How does YAMM track an opened email?
YAMM embeds a tiny, invisible tracking image (a single-pixel gif, sometimes called a web beacon) within the content of each message.
When the recipient opens the message, the tracking image is scanned, referenced and recorded in our system.