YAMM comes with a complete tracking tool to help you measure the performance of your campaigns and improve your next mail merges. It's also easy to use as you can activate the tracker in one click!
Enable email tracking in Yet Another Mail Merge
Check the box Track emails opened, clicked or bounced just before sending your mail merge.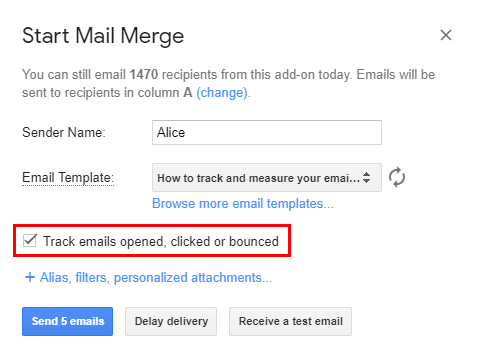 After sending your mail merge, the tracking report automatically opens on the right sidebar of your Google Sheets.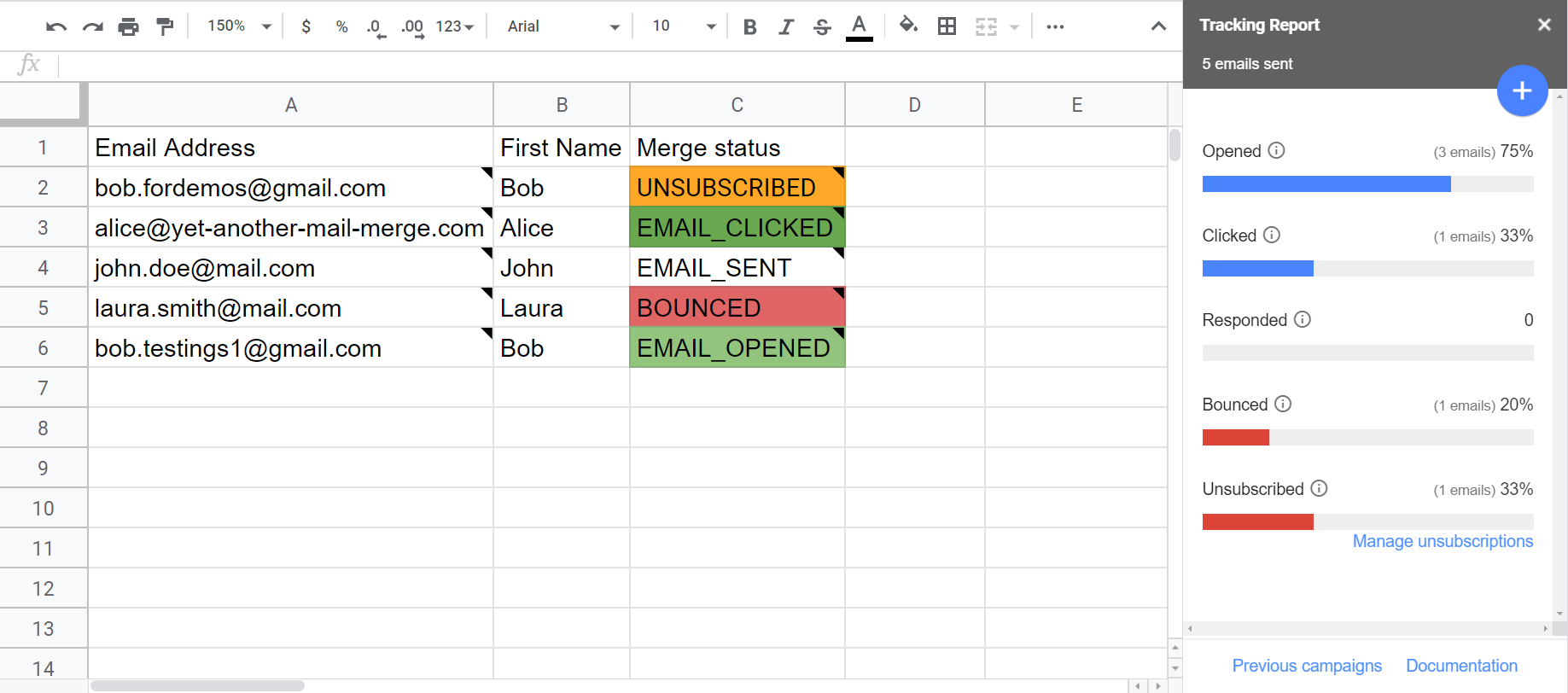 Check your tracking stats again
If you have closed the tracking sidebar, you can always open it again through the add-on menu. A new entry called Open tracking report appears.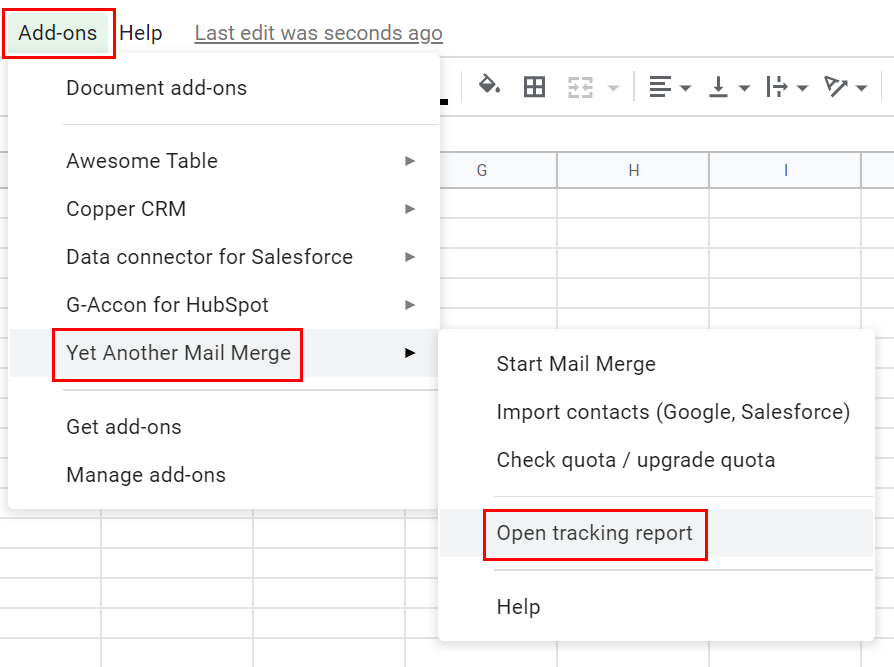 When you open the tracking report, Yet Another Mail Merge updates your spreadsheet with all new receipts.
warning We only store receipts for the previous 10 days. Suppose you sent a campaign 20 days ago (as an example) and haven't opened the tracking sidebar since. You will retrieve receipts for the previous 10 days only.
Track your mail merges in real-time
With our tracking tool, all stats on your campaign are retrieved in real-time. Every time a recipient opens, clicks or unsubscribes from your email, or if your emails bounce, the information is automatically and immediately recorded in the report.
info
If you close the tracking report sidebar, the
Merge status
column will not be updated in your spreadsheet. To update this column, open your tracking sidebar. The
Merge status
column is updated only when the tracking sidebar is open.