YAMM lets you easily send your emails from another account, like an alias. Read this article to learn more about this option.
1. Add the accounts/aliases in your Gmail settings
To send your campaigns from another email address like an alias, you first need to add the address in your Gmail settings.
In Gmail, click the gear icon, then select See all settings.

Select the Accounts tab. Click Add another email address.

Add the email address you want to treat as an alias. In our example, we also changed the name. Then click Next Step.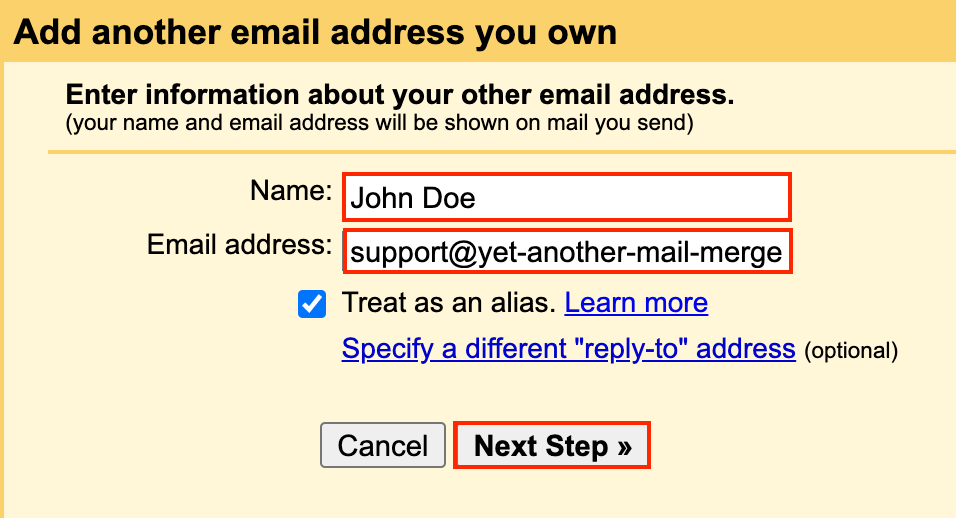 Gmail asks you to verify the email address you want to add by sending you a code. Click Send Verification.

Check the inbox of the account you want to add and copy the code you received.

Go back to your Gmail settings and paste the code in the verification field. Click Verify.

The new email address appears next to Send mail as in your Gmail settings. Make sure that the default account is your primary account (the primary account is the one from which you want to send your email campaign). If it isn't, click make default.
info If you don't know what your primary account is, open a Google spreadsheet and it appears on the top right corner of your spreadsheet, above the Share button.

If you need more help configuring additional accounts, read this article in Google Help: Send emails from a different address or alias
warning This feature works only if you treat your account as an alias in your Gmail settings. It will not work if you try to send from a delegated email address if, for example, your supervisor has only granted you access.

2. Select the other account from YAMM
Open your spreadsheet. Click Add-ons > Yet Another Mail Merge > Start Mail Merge.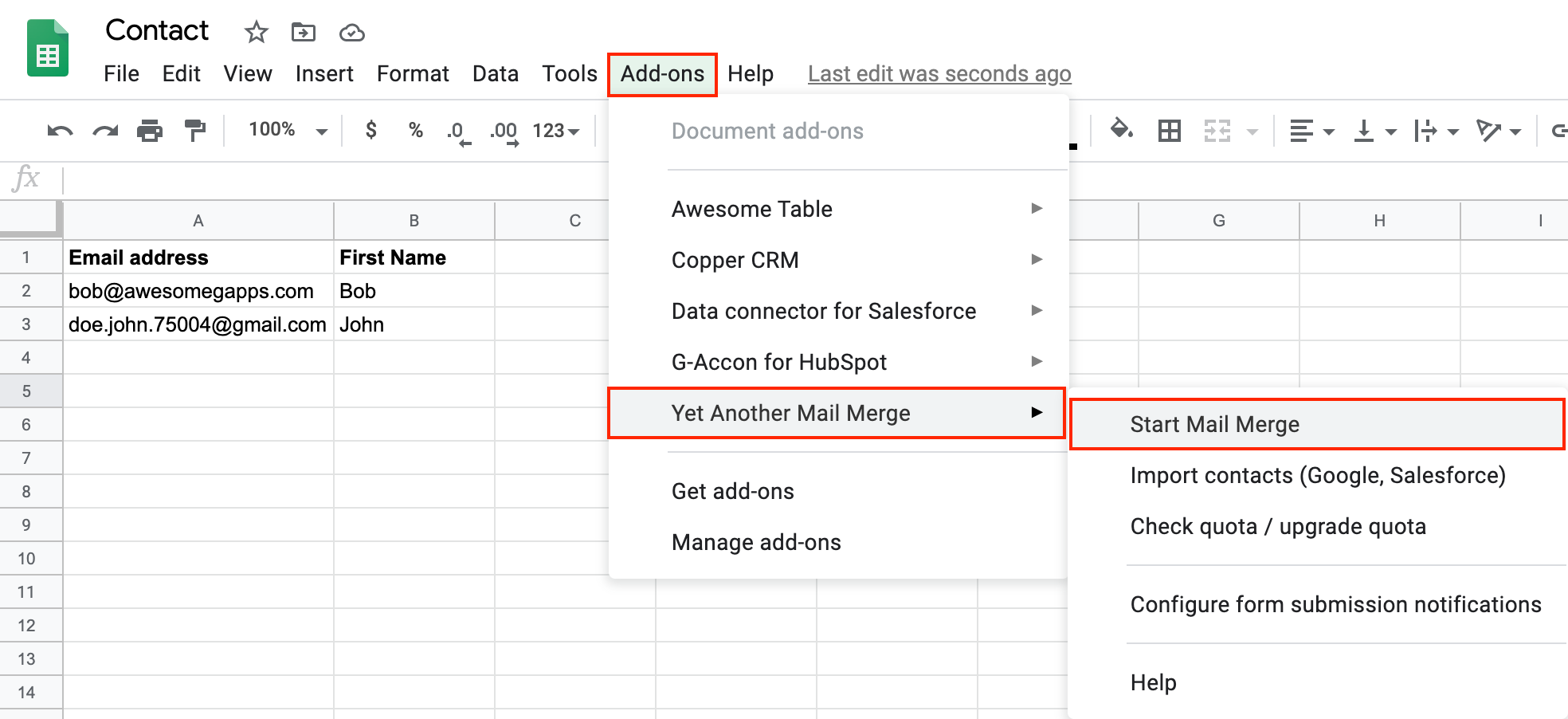 Select the draft you prepared for your campaign. The account you want to treat as an alias is selected by default. If you want to check, click + Alias, filters, personalized attachments.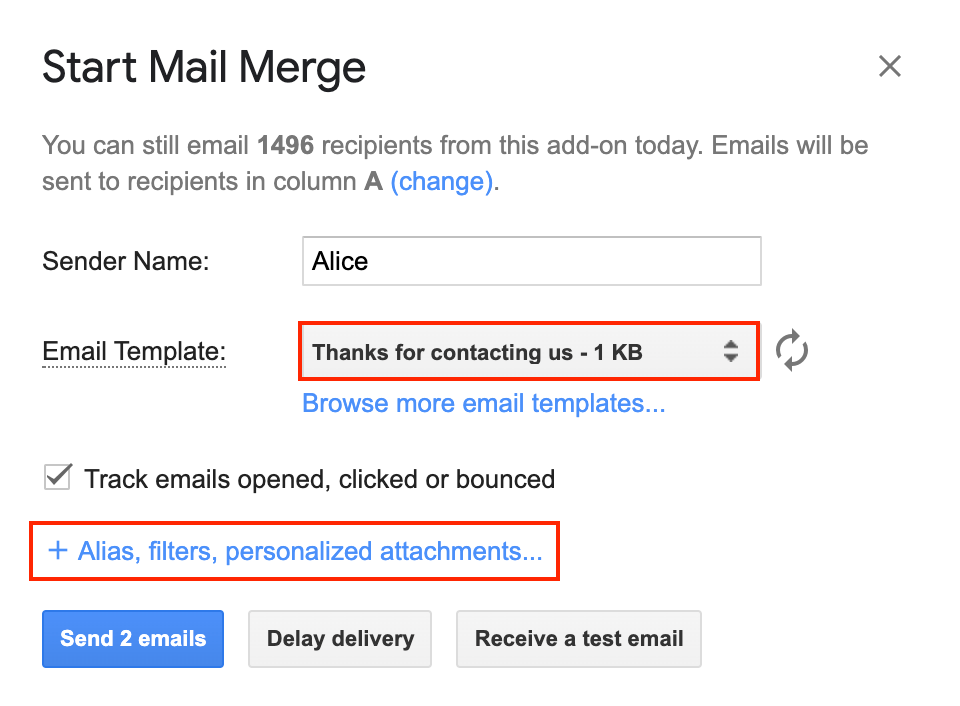 Click Back.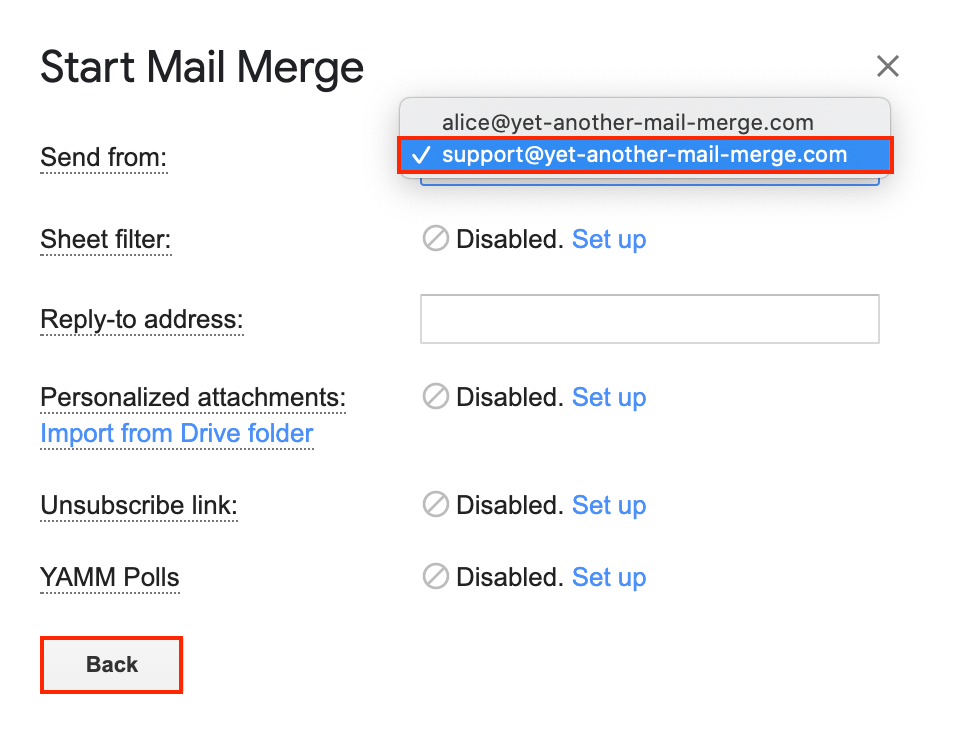 You can now send your emails.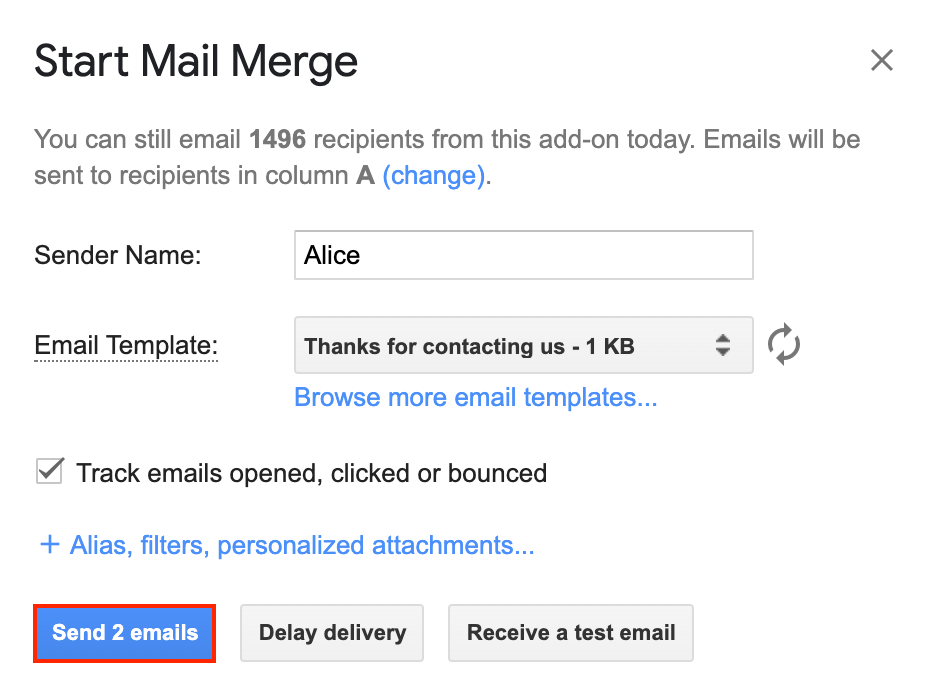 info YAMM keeps the latest account that you selected, so you don't need to specify it every time you do a mail merge!
Recipients receive an email from the alias account.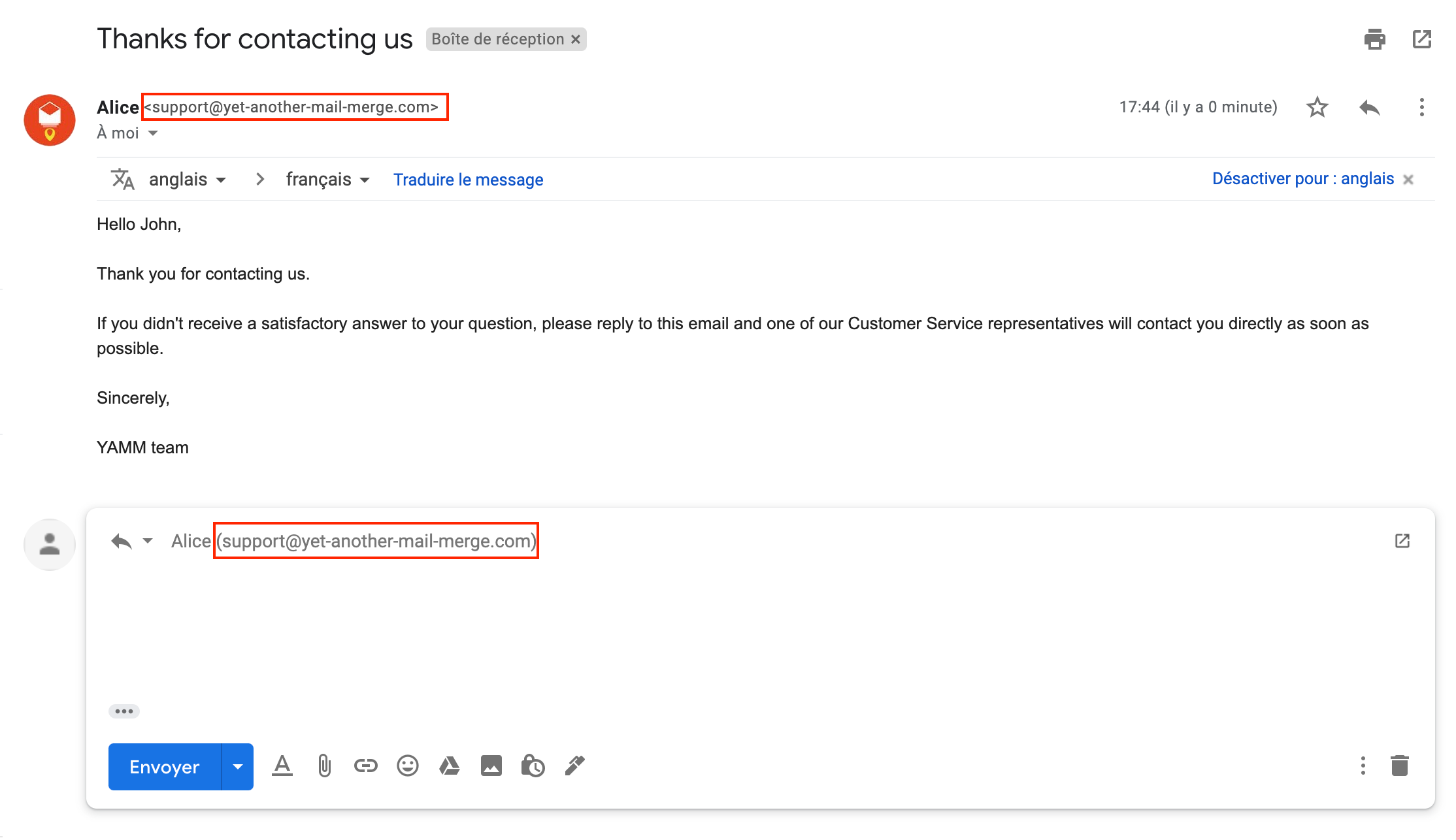 Information about the test option and your alias
If you send a test email to yourself, Gmail automatically skips the alias setting. The alias feature, therefore, does not work with the Receive a test email button. Learn more: The 'Send from' field (alias picker) isn't working