YAMM lets you easily share your draft with your colleagues, who will receive your template directly in their Gmail draft folder. Follow this tutorial to learn how to share your Gmail draft.
warning
 This option is not supported in the new version of Gmail. If you're using the new Gmail, please temporarily revert to the
classic version of Gmail
to share your draft: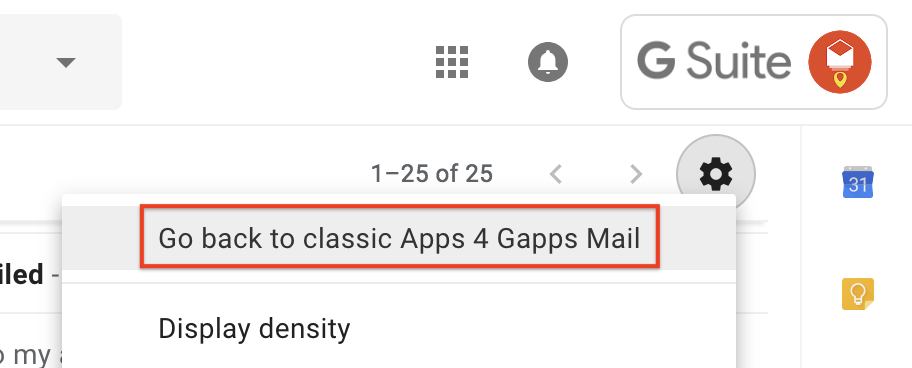 How to share your draft with another Google account?
1. Open your draft in Gmail and select its ID
Go to your Gmail 'Drafts' folder, and open the draft you want to share.
In the URL, copy the ID of your draft as shown below: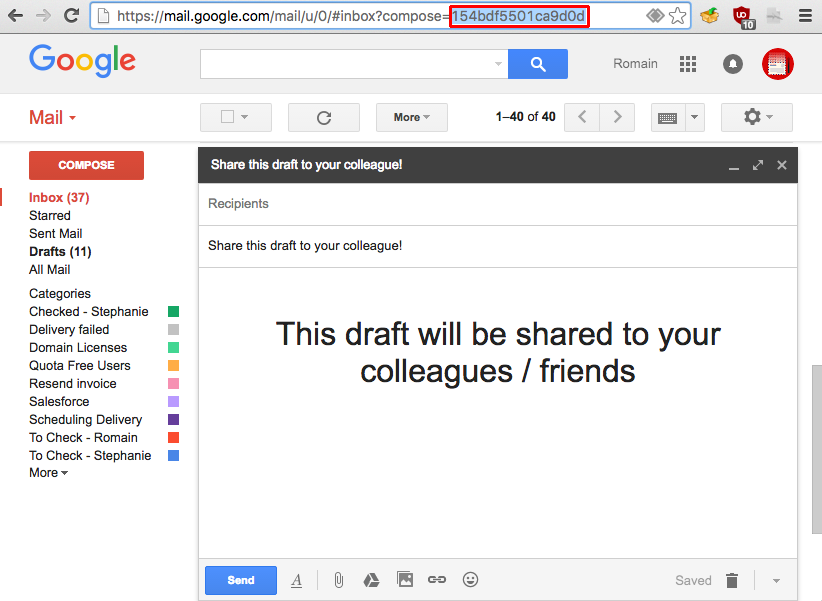 info In our example, our draft ID is: 154bdf5501ca9d0d.
2. Share your draft to another Google account
Open a new tab in your browser, and copy / paste the following link:
https://yet-another-mail-merge.com/draft?draftId=ID_OF_YOUR_DRAFT&shareWith=ACCOUNT_YOU_WANT_TO_SHARE_WITH
Replace the red and green parts with your own ID and the account you want to share your draft with.
In our example, the URL looks like this:
https://yet-another-mail-merge.com/draft?draftId=154bdf5501ca9d0d&shareWith=support@yet-another-mail-merge.com

Once you pasted the link with the right information (ID and email address) and pressed enter, a confirmation text will be displayed on your browser:

info You can also make a copy of your draft by sharing it to yourself. Simply type your own email address.
How to receive a draft that has been shared to you?
To receive a shared draft, the other Google account user just needs to open YAMM to see your draft appear in his own Gmail draft folder.
For example, he can simply open the YAMM interface from a spreadsheet. Then, he should be able to see your shared draft listed in the template picker field: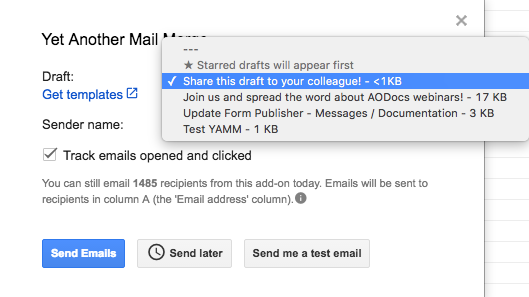 After opening YAMM interface, he will see your draft listed in his Gmail. He can reuse it to send a mail merge with YAMM from his own account.

Why share your draft?
This option can be used in many various cases:
When the sender of the campaign is not the same person as the designer of the template
When you need to send emails to more than 1,500 recipients within 24 hours
When you want to create a copy of your draft for A/B testing
When you need a review of your draft from different colleagues
When you need our YAMM support team to investigate on your draft