Import email addresses from Google Contacts before sending your campaigns with YAMM to your mailing list.
---
1. Select Add-ons > Yet Another Mail Merge > Import contacts (Google, Salesforce).

2. Select Google Contacts, then choose a group to import into your spreadsheet and validate.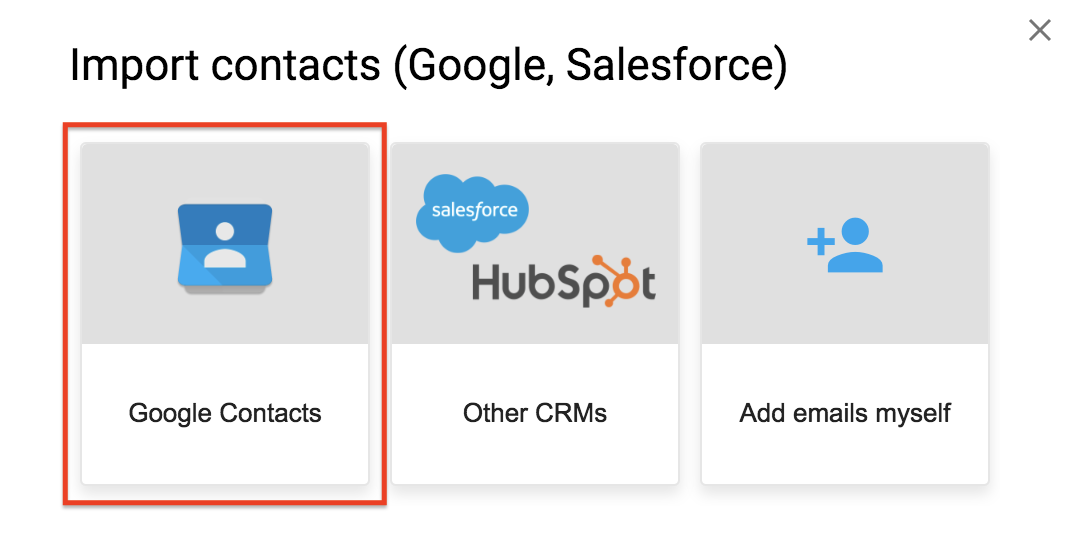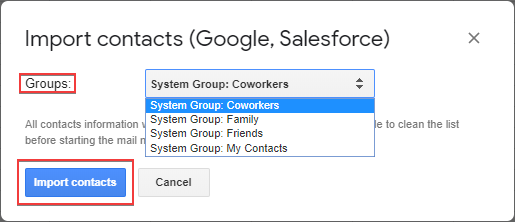 3. Import your contacts. The following window opens.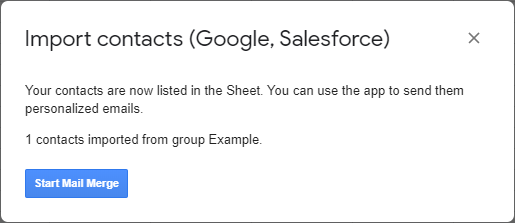 done Your Google contacts have been successfully imported!
You can to start your campaign right away or close the pop-up.