Import email addresses from Google Contacts before starting sending your campaigns with YAMM to your mailing list.
---
1. Open the add-on menu
Go to Add-ons > Yet Another Mail Merge > Import contacts (Google, Salesforce)'):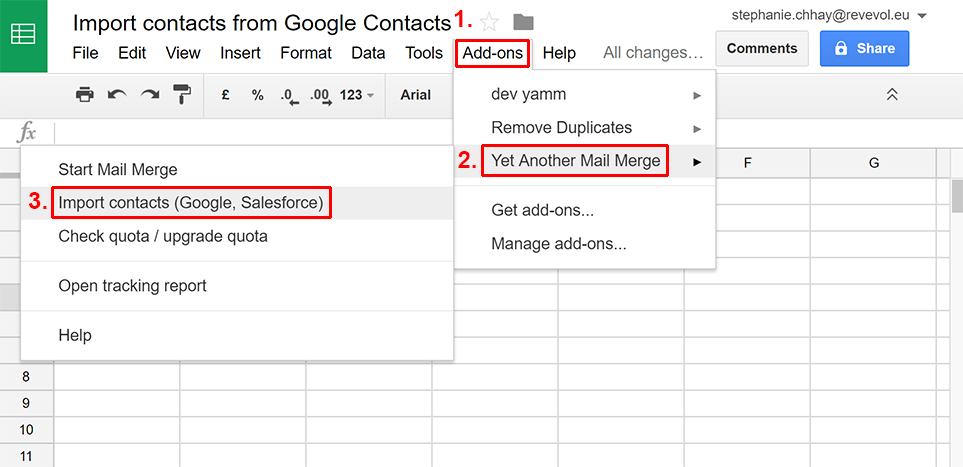 2. Select 'Google Contacts'
Choose one of the groups you want to import in your spreadsheet and validate.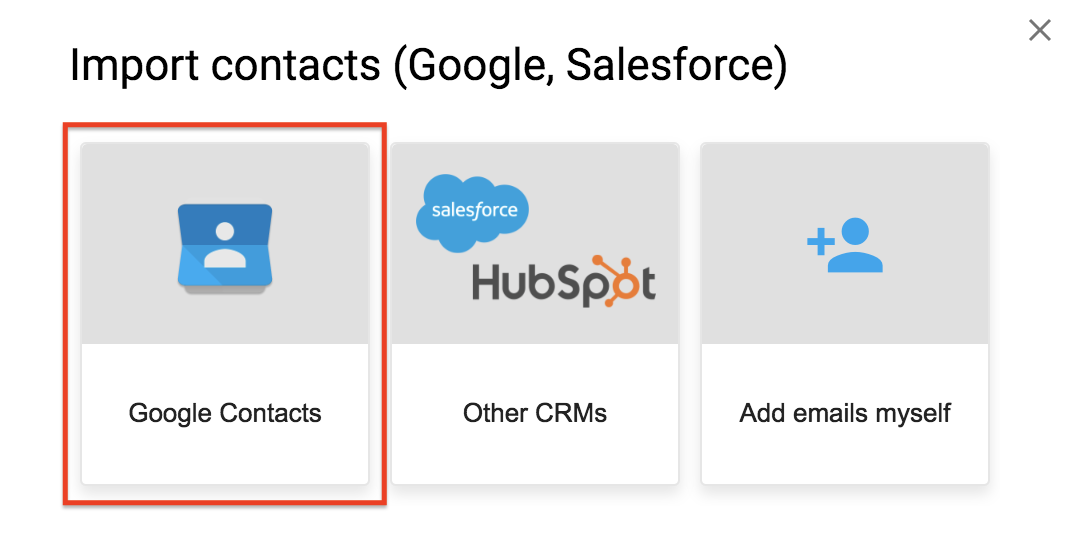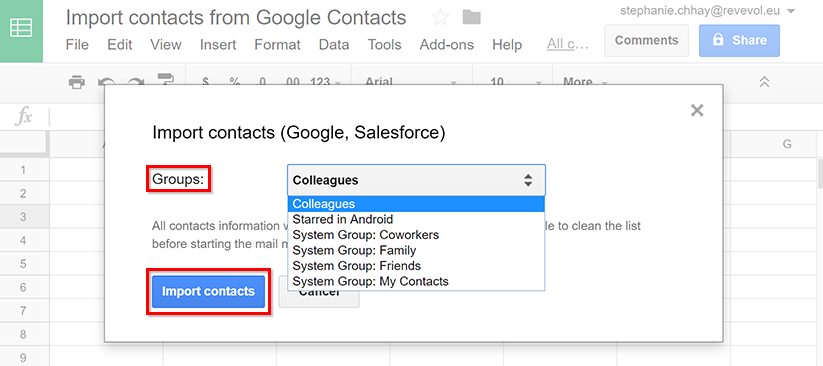 3. Import your contacts
Once done, the following window will pop up: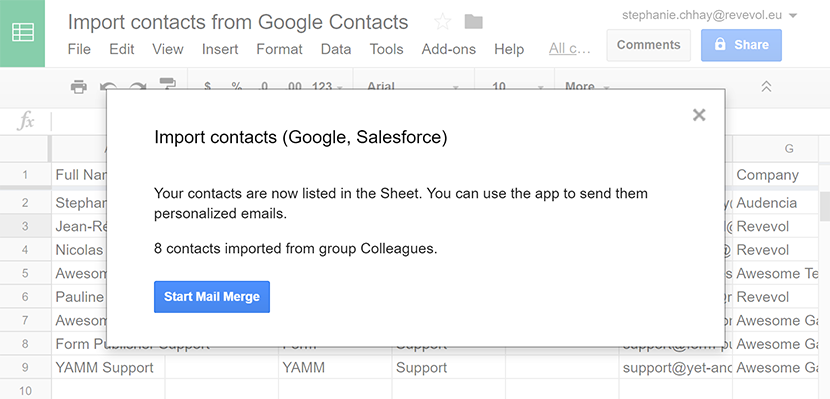 done Your Google contacts have been successfully imported!
You can decide to start your campaign right away, or close the pop-up.