Install Yet Another Mail Merge on your Google account (G Suite or Gmail) from the Chrome Web Store or Google Sheets add-ons store.
---
How to install YAMM add-on on your account?
Yet Another Mail Merge is an add-on for Google Sheets. You can either install it from the Chrome Web Store, or the Google Sheets add-on store. To install YAMM from the Chrome Web Store, click on the following button:
Otherwise, simply open a Google Sheets. If you were not logged, connect to Drive with the account on which you want YAMM to be installed.
Then follow these steps:
1. Open the add-ons menu from your Google Sheets

2. Type 'Yet Another Mail Merge' in the search bar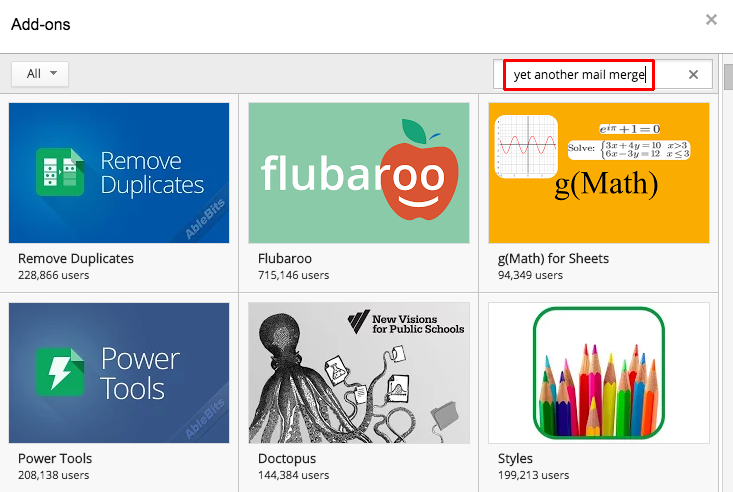 3. Click on the button '+ FREE' to install the add-on
4. Accept the authorizations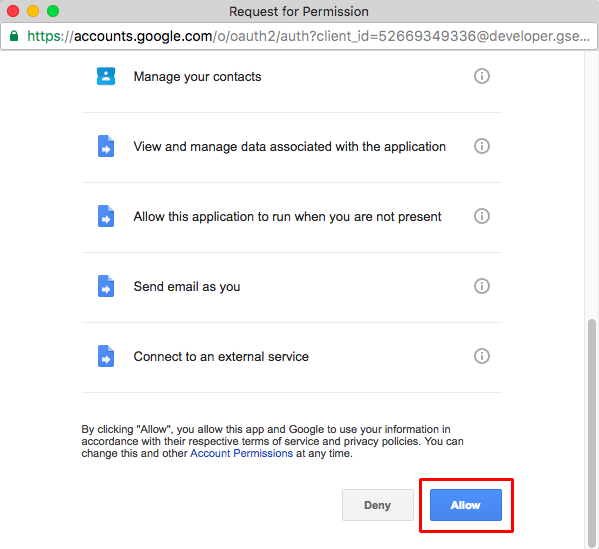 Once Yet Another Mail Merge has been installed, you will see a mention and a pop-up open on your spreadsheet. You should then see a new entry ('Yet Another Mail Merge') under the add-ons menu:
You can now close both pop-ups, start to import your contacts or add them yourself to your spreadsheet. You are now ready to start a campaign!