You might face some issues with PayPal and our payment system when trying to purchase a license for Yet Another Mail Merge. This article will help you understand your issue.
---
When trying to buy a plan for Yet Another Mail Merge, if you see this error on Paypal 'You have already signed up with this account information', it means you have already used that credit card on a PayPal account.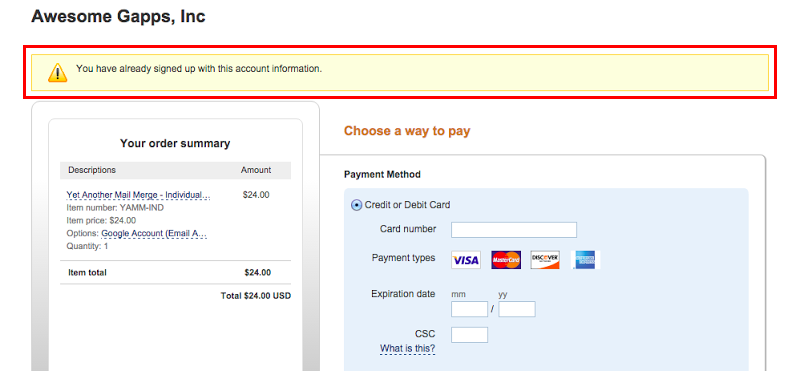 In order to use that specific credit card, you have to login to your PayPal account. If you do no want to login, then you have to use another credit card that is not attached to a PayPal account.
If you still have issues, please contact PayPal directly. This is not an issue related to YAMM, and we're not able to solve this from our side.