When YAMM keeps spinning, it is probably because we can't reach Google servers, or some extensions are blocking scripts. Please read this article to know what to do.
---
What should I do?
Sometimes YAMM freezes and keeps spinning indefinitely. Or nothing appears in the pop-up when you are trying to send your mail merge.
Try on another browser
Sadly, without any error message, it's hard for us to see what the issue is. You can try to switch to another web browser (if you are using Chrome, switch to Firefox, if using Firefox, switch to Chrome).
Open your browser console
If it doesn't help, open the Chrome developer console with your spreadsheet opened, and then start the add-on.
To open the console, select Chrome Menu > More Tools > Developer Tools (or Right click > Inspect):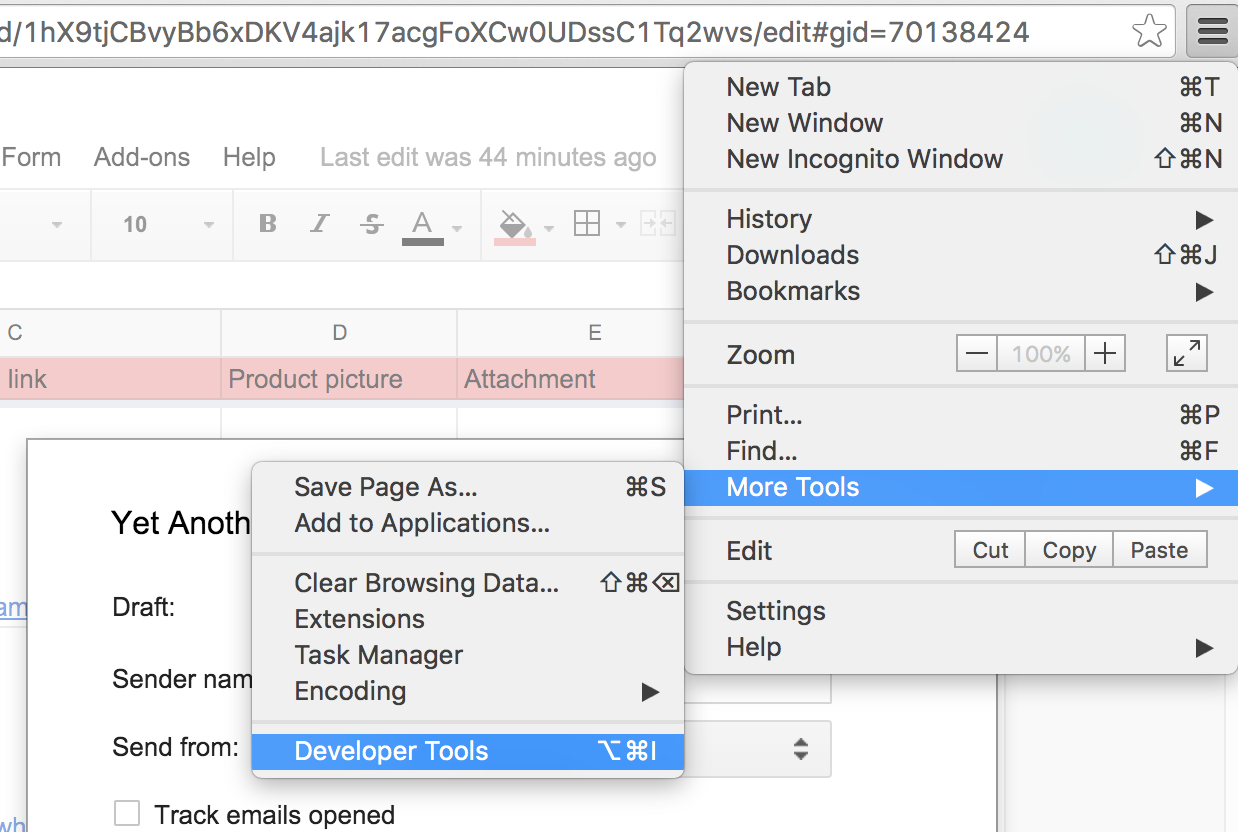 And then check the Javascript Console tab for errors. If there is an error, you should see a red message in this console and you can share it with us through the Help menu. 

Note: Please provide us the screenshot with errors under the 'Console' tab (not Elements, or any other).