Follow this tutorial to insert a clickable button or image to your email template. This is useful if you want an effective call-to-action button that will increase your click and conversion rate.
Add a clickable image to your email
warning
If you upload your images from Google Drive it will not work. Only upload your images on your own server/website or on Google Photo. To know more about how to upload images in an email read the following article:
How to upload your images in your emails?
1. List all your image URLs under a specific column
Next to each recipient, simply add your image URLs under a specific column, for example Product picture.

2. List the personalized website URLs next to the related image
Next to each image, add the product website URLs under another column, for example Product link.

3. Use =IMAGE() and =HYPERLINK() formulas to create your clickable image
Add a third column, for example Clickable image, and combine the =IMAGE() and =HYPERLINK() formulas as shown below.

4. Send your mail merge
And that's it! Simply send your mail merge with the different personalized fields/markers: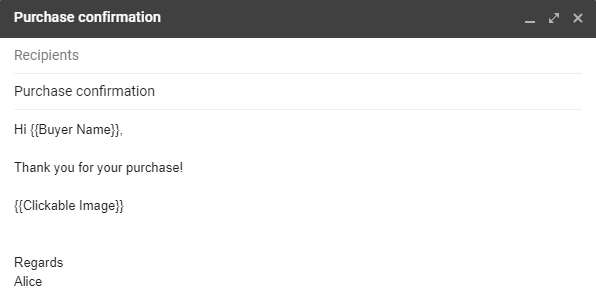 Your recipients will receive a personalized email with the right image, and will be able to click the image directly from the email.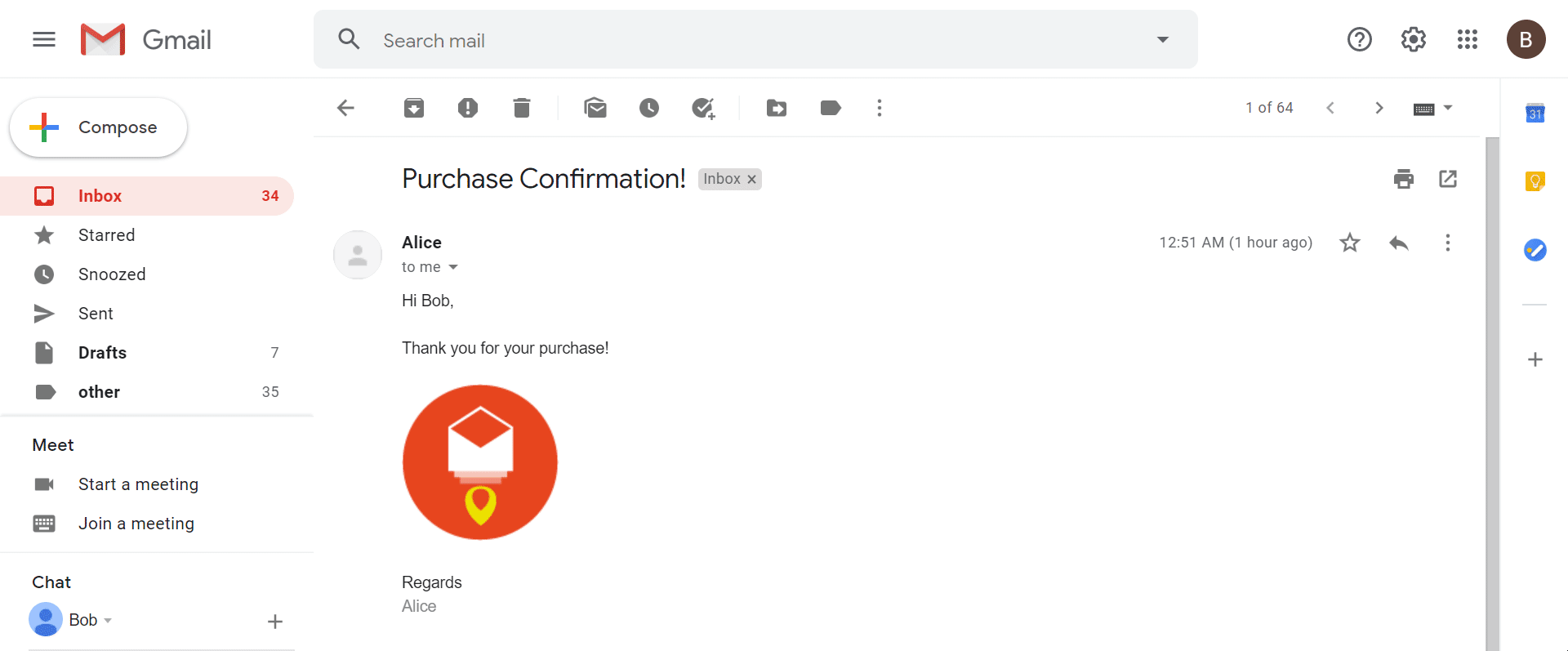 Add a clickable button to your email
If you want to display a custom button in the emails you send, and want to redirect each recipient to a different URL when they click on the link / button in the email, simply add an image / button in your draft in Gmail, between 2 markers as below.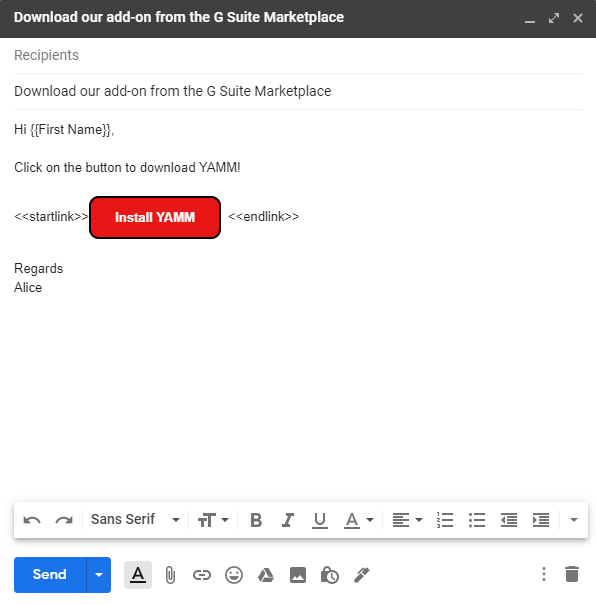 And add column headers corresponding to your markers in your spreadsheet, with an HTML anchor tag.

As a result you get an anchor tag set around an inline image, and you can put a different link for each recipient.