Follow this tutorial to insert a clickable button to your email template. This is useful if you want an effective call-to-action button that will increase your click and conversion rate.
---
If you want to display a custom button in the emails you send, and want to redirect each recipient to a different URL when they click on the link / button in the email, simply add an image / button in your draft in Gmail, between 2 markers as below: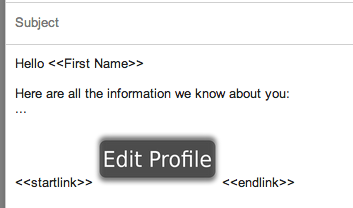 And add column headers corresponding to your markers in your spreadsheet, with an HTML anchor tag:

As a result you get an anchor tag set around an inline image, and you can put a different link for each recipient.