You can insert different images in your spreadsheet with the Image formula from Google Sheets. YAMM will then send emails with the personalized images to each recipient.
1. Get the URLs of all your images
You can first host your images in your own server/website, or use Google Photos.
warning If you upload your images from Google Drive it will not work.
Then get the URLs of all the personalized images you want to send to your recipients.
2. Use =IMAGE() formula to add personalized images
Once you get your picture URLs, use the =IMAGE() function in your spreadsheet.
We will then automatically convert it to an HTML image so your recipients get a viewable picture in the email.

Then, add the marker <<Product picture>> on your Gmail draft: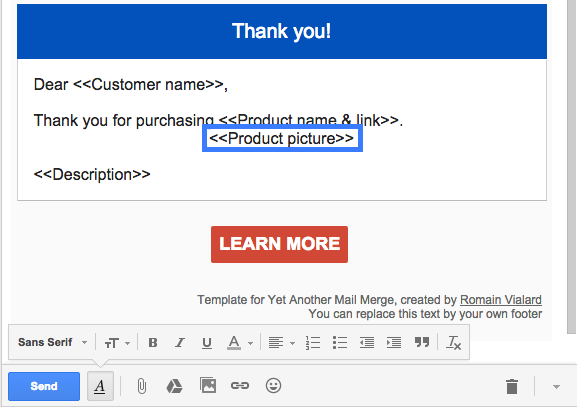 And that's it! You can do your mail merge as usual, and each recipient will receipt the right picture: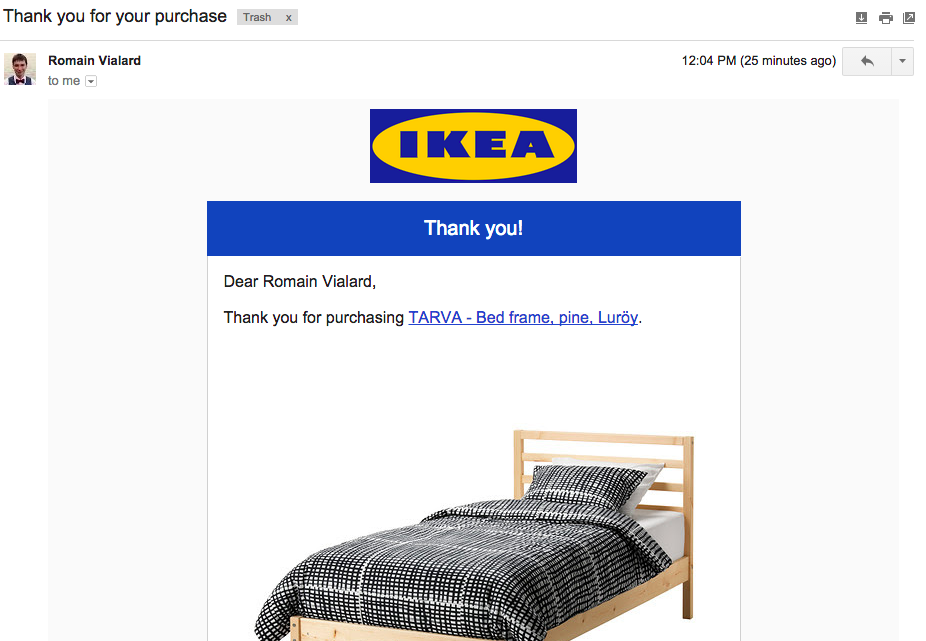 Important notes about =IMAGE() formula
Note that only the =IMAGE() formula is currently supported, you cannot use other formulas inside it.
For example: This will not work (concatenate function in image function):

However, this will work:
The value of column D is a valid image URL and we can simply add in column E the image function =IMAGE(D6)