Use our follow-up option in YAMM to send reminders to your recipients. You can target people who have opened or not, or both, or those who didn't reply.
Activate the follow-up option
If you have activated email tracking for your campaign, you can send follow-up emails to people who have or haven't opened your email, and haven't responded.
Open the tracking report sidebar, and click on the blue '+' button.
Who do you want to target?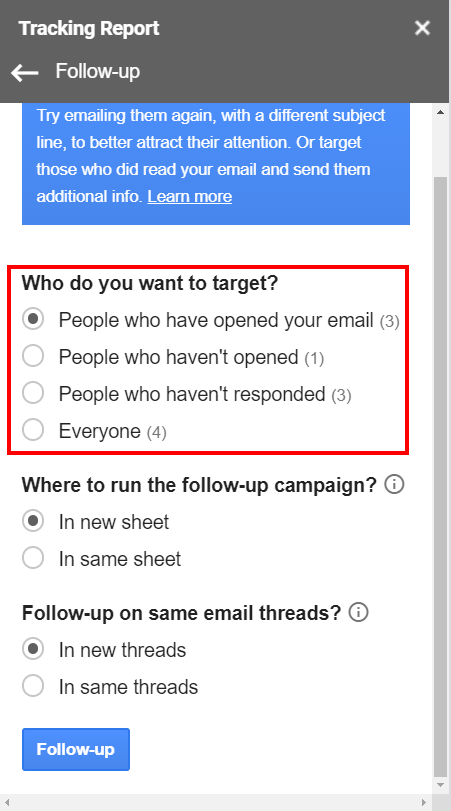 1. People who have opened your email
If people opened your email, follow up with more information to stay in touch. It might be interesting to drop a quick note to let your recipients know that you are aware of their potential interest and volunteer to help if they have any question.
2. People who haven't opened your email
A few days after a campaign, try again to get the attention of those who may have missed your email the first time. You can send the same email as before, or do some modifications.
3. People who haven't responded
If you need answers from your recipients, you can send a reminder to those who haven't responded to your previous email.
For example, you're organizing a festival, and need your exponents to provide you their bio/description. You can then use the follow-up option to send another email to those who didn't reply, and get faster answers.
4. Everyone
If you always target the same people (e.g.: Sending a newsletter every month), you can keep the same spreadsheet, and simply select Follow-Up > Everyone to start a new campaign with the same list of recipients.
Where to run the follow-up campaign?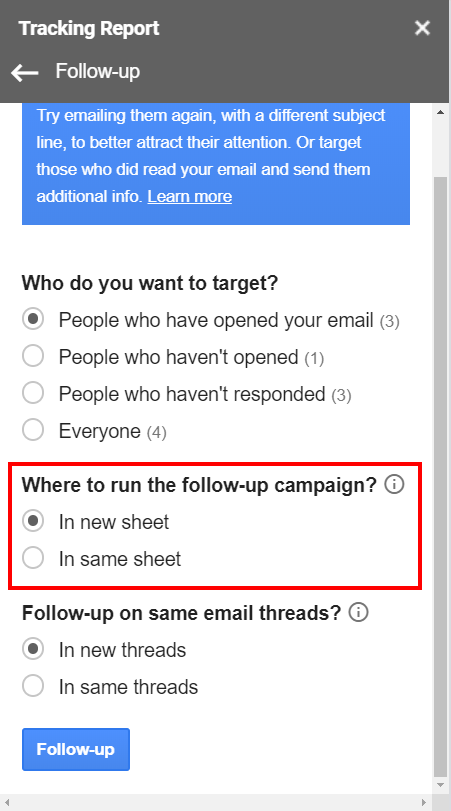 In new sheet
YAMM makes a copy of the targeted recipients only. You can then run your follow-up campaign on this new sheet, and track the new statuses. You can also go back to your first sheet which still tracks your first campaign.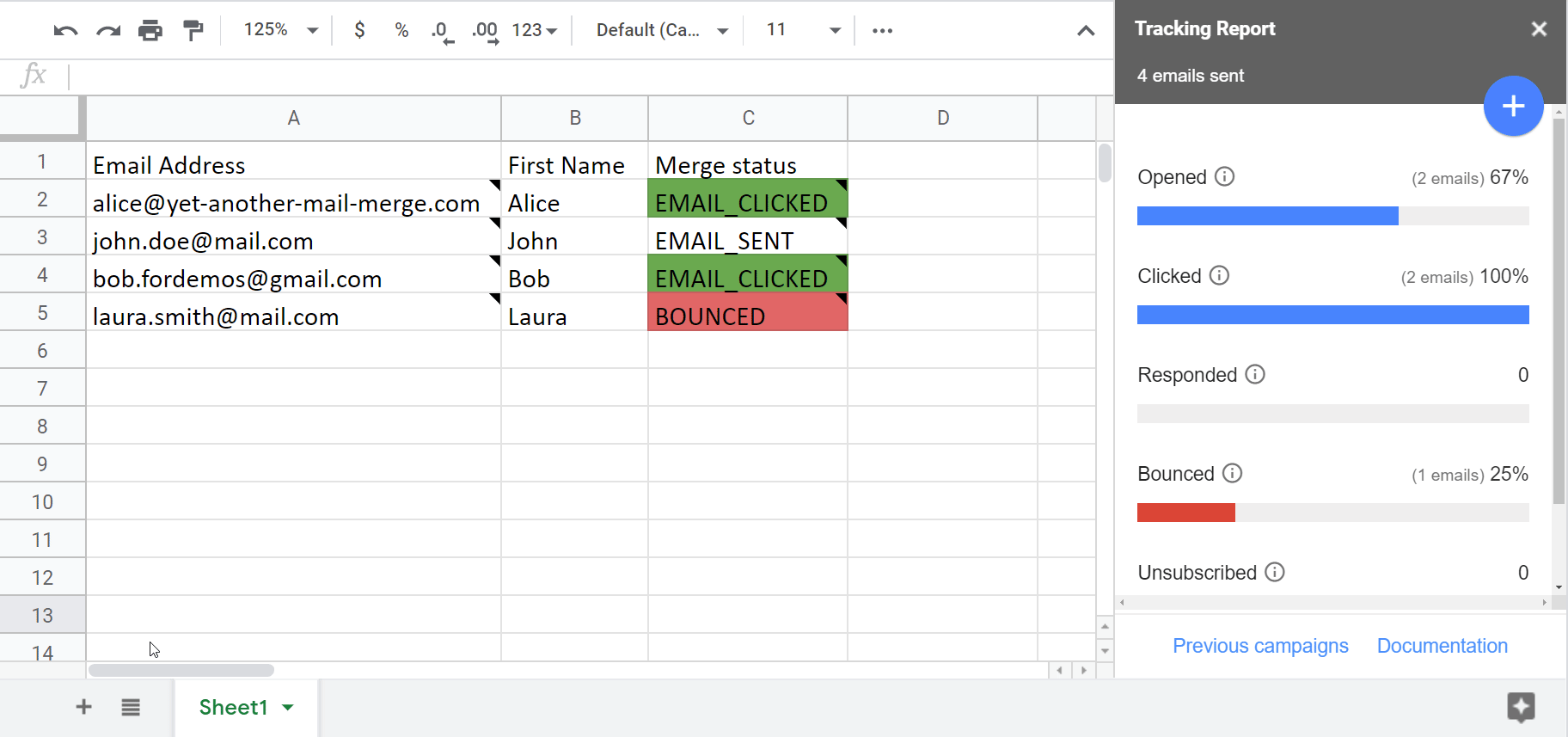 In same sheet
YAMM segments your list to start a new merge and target the right people.
Your former Merge status column is renamed with the date of your previous campaign, and we it automatically creates a new status column for this new campaign. This way you still have access to the status of your former campaigns.

warning We can only track 1 campaign at a time in the same sheet. So if you want to keep track of your former campaigns, best is to do the follow-up campaign in a new sheet.
Indeed when you do a follow-up, YAMM erases all the former YAMM-IDs on the recipient rows, and replace them by a new one. These YAMM-IDs are used to record and track your emails.
So after a new mail merge on the same sheet, it is not possible to track your former campaign from the previous sending. You are able to track the new mail merge only.
Follow-up on same email threads?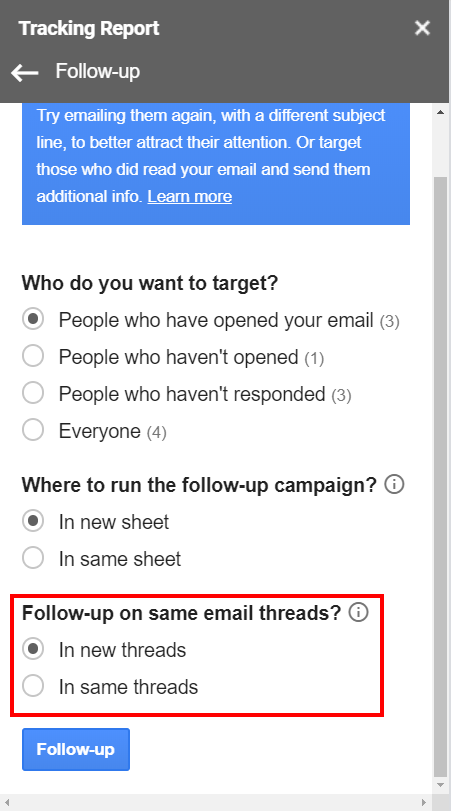 In new threads
If you choose to run a follow-up campain in new threads, your recipients will get your follow-up email in separate thread from their Gmail inbox.

warning This option only works if your subject line is different from the first email (or if you're using another draft with another subject line).
In same threads
By choosing this option, your recipients gets your follow-up email on the same conversation thread from their Gmail box.


warning This option only work if your subject line is the same as your first email. Best would be to reuse the same draft and simply modify the email content (not the subject line).