Activating click tracking is very easy with YAMM. The results will appear directly in your spreadsheet (marked as EMAIL_CLICKED) and in your tracking report.
---
As a reminder, you have to enable the (click) tracking feature right before sending your emails.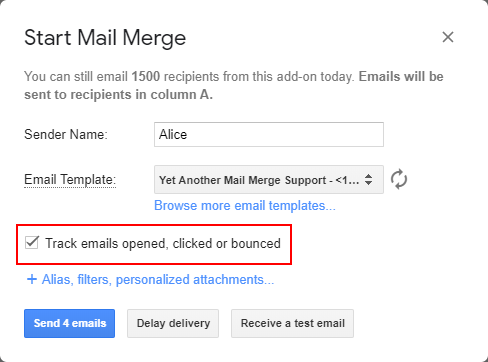 After sending your campaign, the tracking report opens on the right of your screen. If you close the sidebar, you can open it again. To do so, open YAMM again, and click Open tracking report.
The mention EMAIL_OPENED turns into EMAIL_CLICKED on the Merge status column of your spreadsheet when your link is clicked.