To send personalized attachments to each recipient, upload your files to Google Drive and add their URLs in a column of your sheet. YAMM will get the files from your Drive and send them as attachments to your email.
info
 This article is for users who want to add
personalized

attachments
to their emails. If you want to send the same attachment to all your recipients, just add it directly in your Gmail draft.
How to include attachments in your email?
1. Upload your files to Google Drive

2. Get the URL of each file, and paste the URL in a column named 'Attachment' in your sheet


warning The column header that contains your attachments should be written exactly as 'Attachment', as YAMM is case sensitive. If there are typos, YAMM won't be able to detect this column.
3. When starting a new mail merge, activate the option to send personalized attachments
Click '+ Alias, filters, personalized attachments...':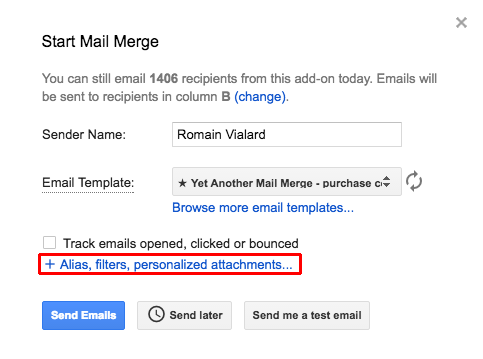 Then, check the box 'Attach files in column xx to emails sent':
Each recipient will receive the right attachment based on the URL you have added on each row.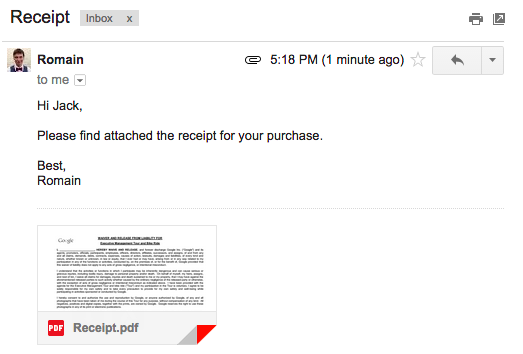 How to add multiple attachments for one recipient?
Simply put multiple links in the same cell of your sheet, separated by commas:

How many emails with attachments can I send each day?
Email quota with attachments
Account Type
Plan

100 / 24 hours if installed < 1 month ago

50 / 24 hours otherwise

G Suite, Gmail
Free Plan
1,500 / 24 hours
G Suite
Paid Plan
100 / 24 hours
Gmail