done Current status: No incident to report.
This page will be updated in case of service disruption or other incidents preventing customers to use the application as usual.
All past disruptions since November 13, 2017 are also listed here.
November 15, 2017: All users are being asked to re-authorize YAMM
A few days ago, the Google Apps Script team launched a new authorization scope:
"Display and run third-party web content in prompts and sidebars inside Google applications"
We aren't accessing any new data from your Google account but the fact that YAMM is displayed inside Google Sheets now requires an extra authorization. Because of this new authorization, you are asked to re-authorize all other permissions you had previously given.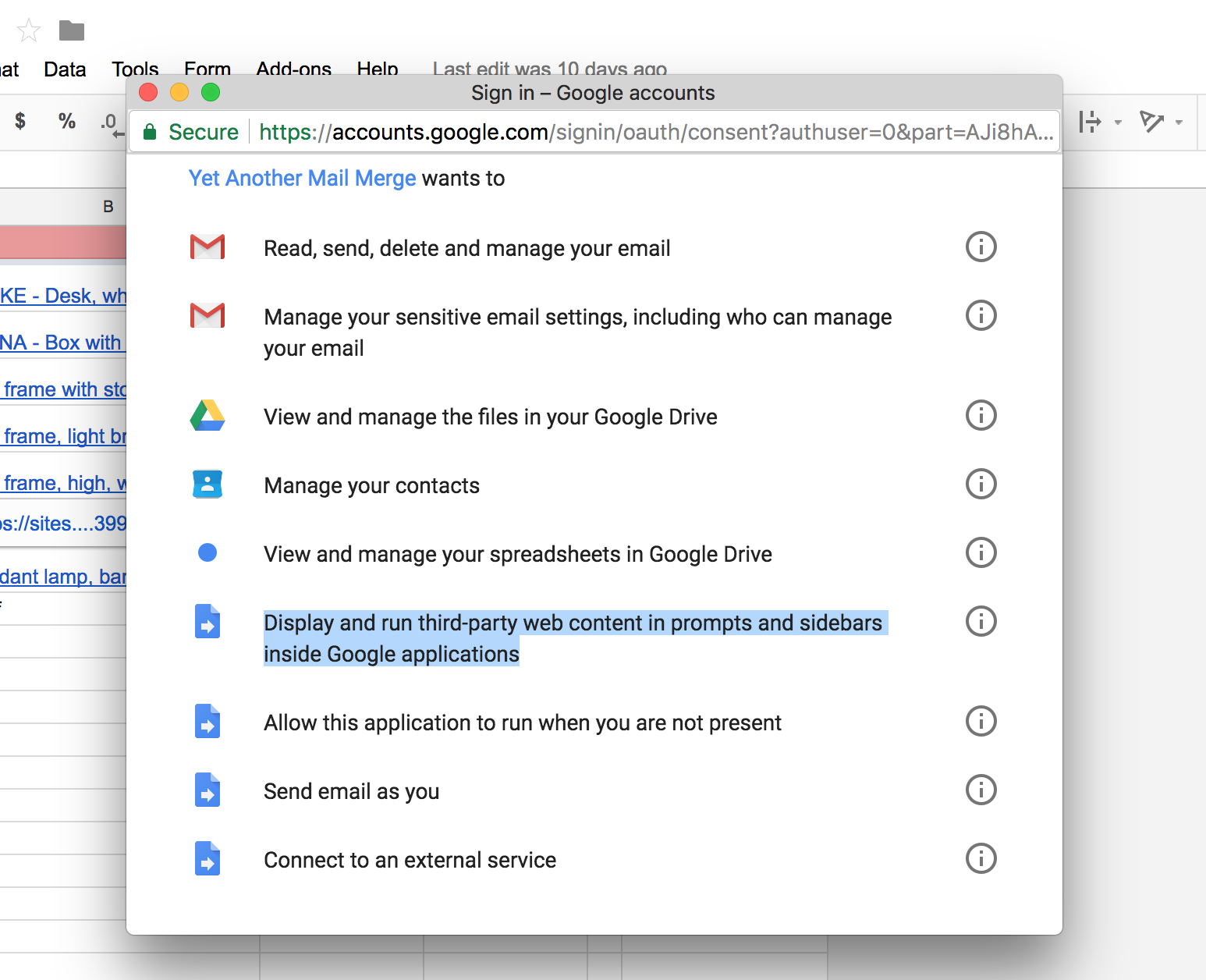 If you want to learn more about why we need the permissions we are asking and how we ensure your data are protected, please check our Terms of Use and Privacy Policy.