Sometimes it can happen that Yet Another Mail Merge doesn't work as expected. If there isn't any specific solution to your issue, best would be to reinstall the add-on. This article explains how to reinstall YAMM on your Google account.
info
Please note that you can remove YAMM from the add-on store only if you installed it from the add-on store. If you have installed YAMM one the marketplace, then you will have to uninstall YAMM from the marketplace. To know more we recommend reading this article:
How to remove YAMM from your Google account?
1. Open a new or an existing Google Sheet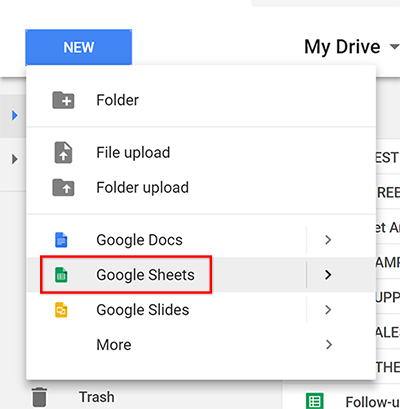 2. Click 'Add-ons > Manage add-ons'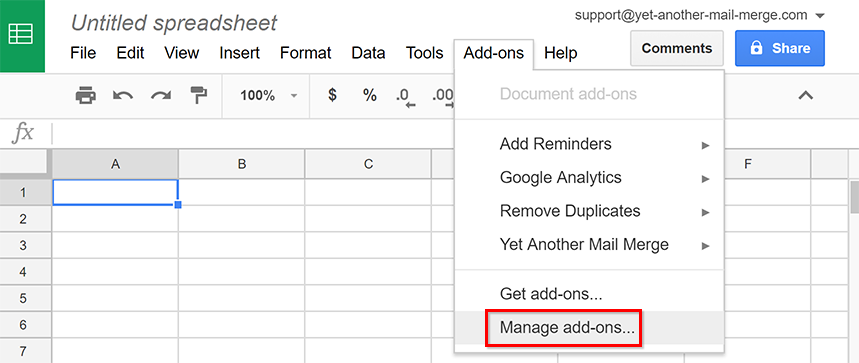 3. Next to 'Yet Another Mail Merge', click 'Manage', then 'Remove'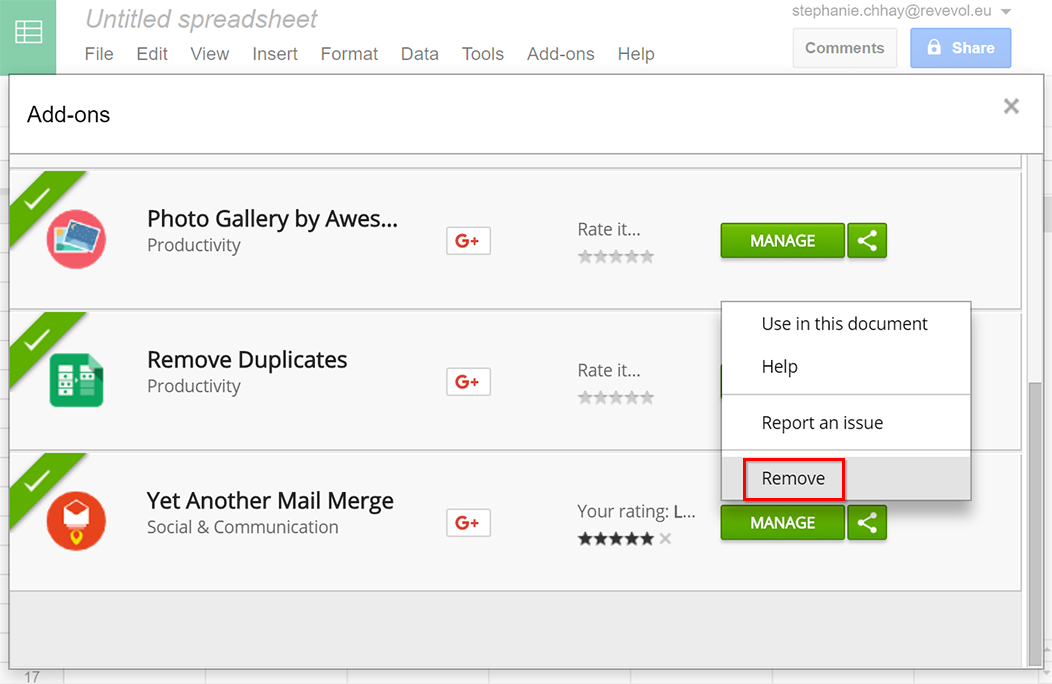 4. Install YAMM again on your Google account
Once done, the green 'Manage' button will turn into the blue 'Free' button. Click 'Free' again to reinstall YAMM.

Learn more on the following article: 'Install Yet Another Mail Merge on your individual account'