You start mail merges with YAMM from the Google spreadsheet containing the contacts information.
Prerequisites
Make sure that you are logged in with the same Google account you used to create the spreadsheet in Google Sheets and the email template in Gmail
Your Google spreadsheet contains the contacts information with the mandatory Email column.
You have an email template saved in the Drafts folder of your Gmail account.
Procedure
In Google Sheets, open the spreadsheet with the contacts list.
Select Extensions > Yet Another Mail Merge: Mail Merge for Gmail > Start Mail Merge.

In the Start Mail Merge window, configure the mail merge.

Note that YAMM correctly detects column A as the Email column.

Type the name from which you send the mail merge in the Sender Name text box.

Select the email template from the Email Template drop-down menu.



info

If the drafted email template does not appear in the list, click the

Refresh

button.

Click the Send emails button to send the mail merge to all recipients in the Google spreadsheet.



warning Closing the spreadsheet pauses the sending process. You can then reopen the spreadsheet at any time, and YAMM seamlessly resumes sending the mail merge from where it left off.
Result
You have now sent your first mail merge! YAMM sends an email to your account congratulating you for your first mail merge.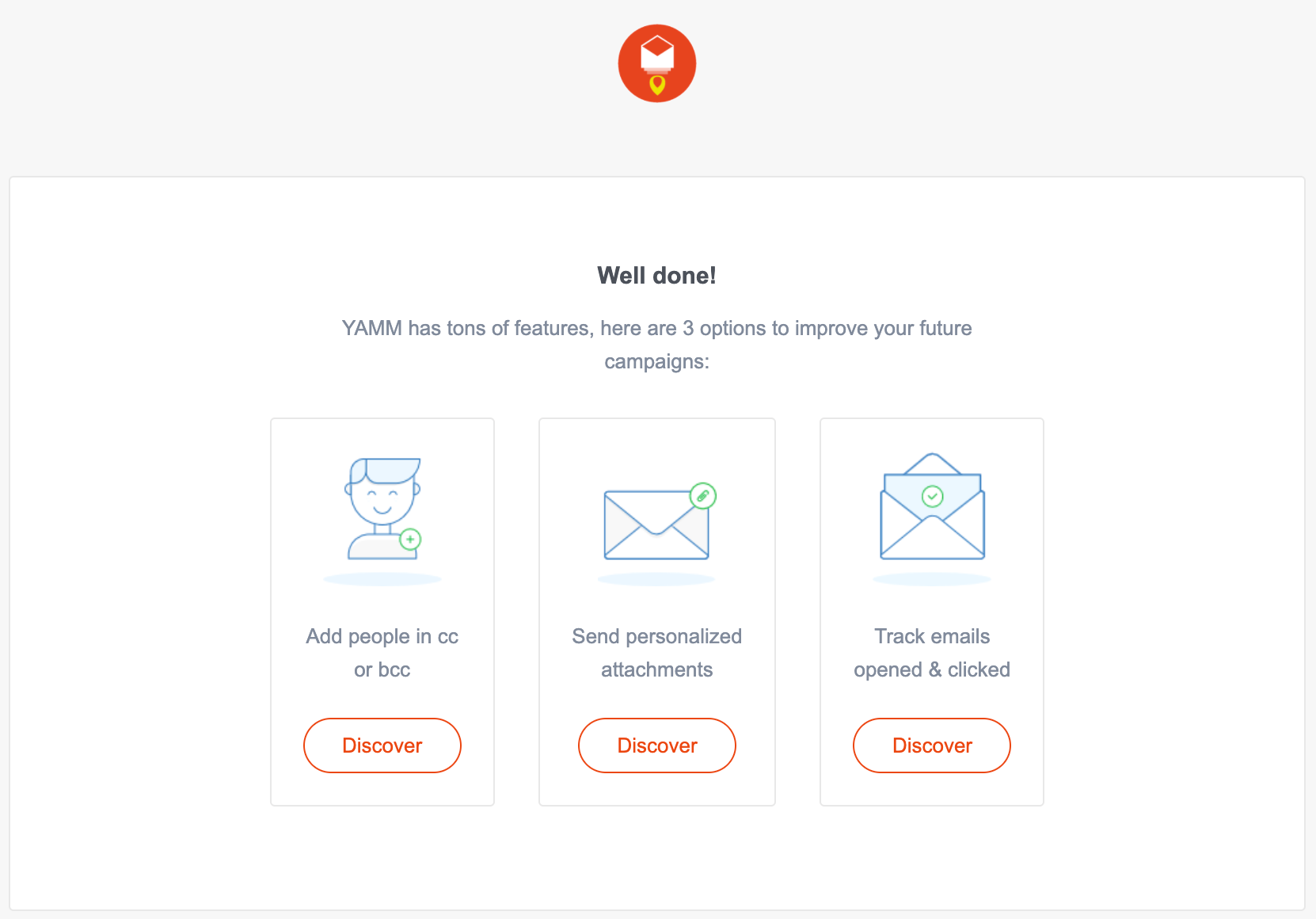 What's next
You can check the sent emails by opening the Sent folder in Gmail.

If you enabled tracking of the mail merge, opening any of the sent emails impacts the Opened number of emails in the Tracking Report. Because of this, only review the sent emails and do not open them to avoid misrepresentations in the data in the Tracking Report.
Related articles