This article explains all you need to know about the number of opens, clicks, bounces, responses and unsubscribes to assess your campaign performance. Read this article to understand what each metric means entirely.
Clickable metrics from the tracking report
info Click each metric from the tracking report, and YAMM automatically filters the corresponding rows.
You can see at a glance who opened your emails, clicked etc. and can better redefine your target if, for example, you want to send a follow-up campaign.
To know more about the follow-up campaign feature read the following article: Send a follow-up campaign to get better open rates and replies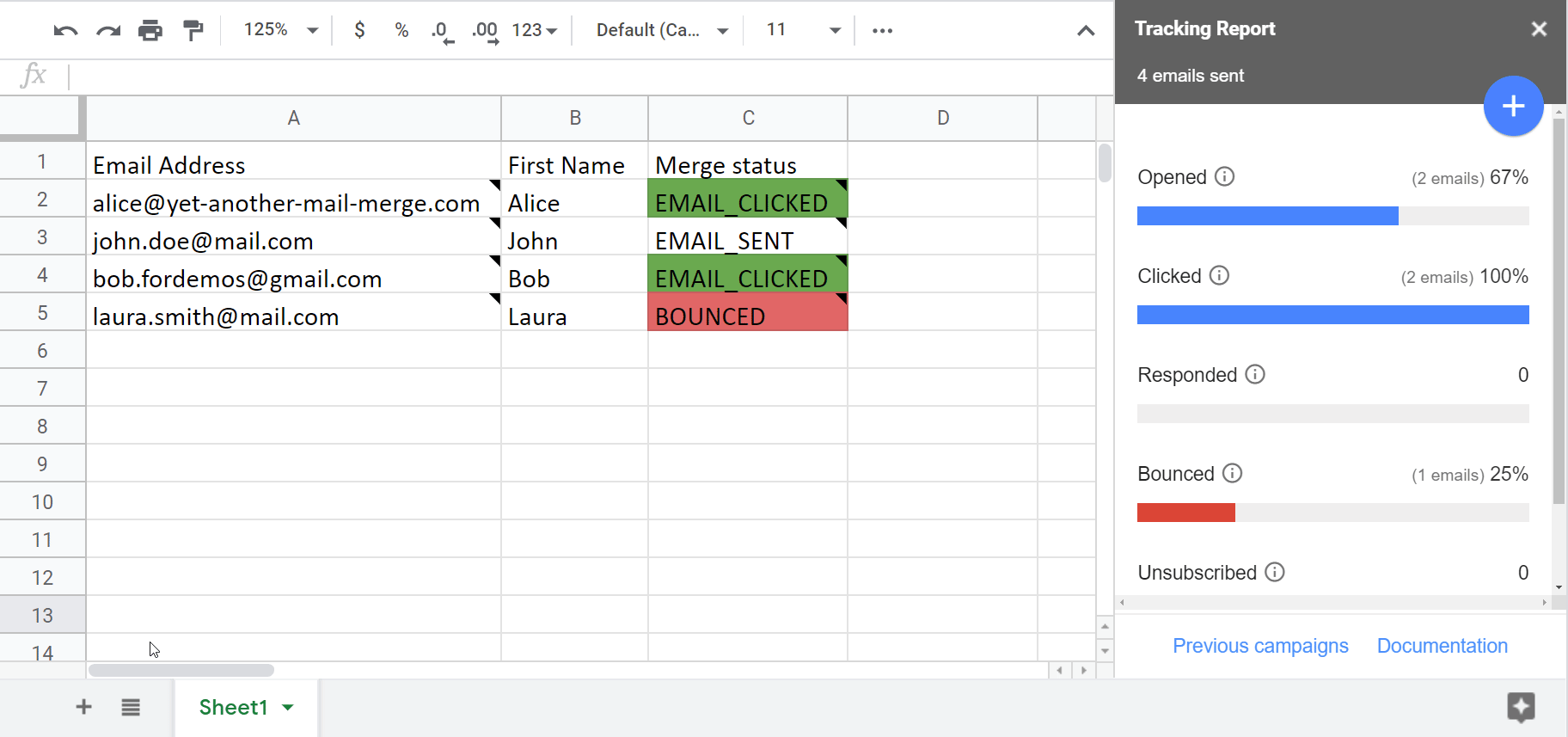 info To remove the filters, click Remove filter at the bottom of the tracking sidebar.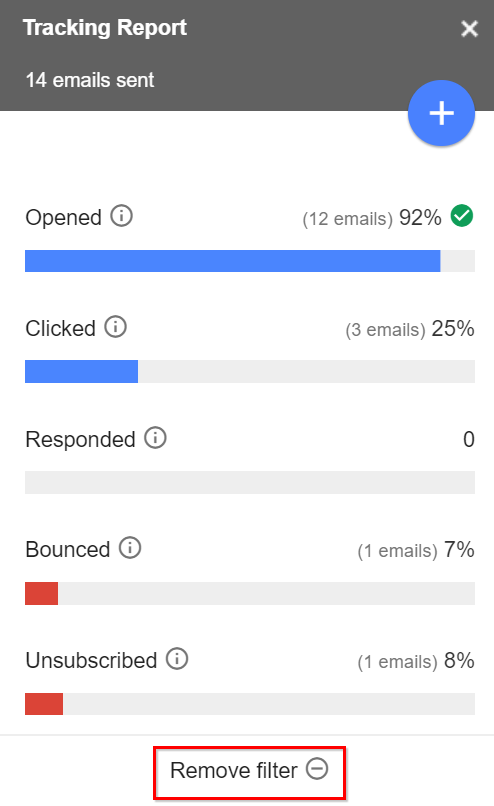 Besides, if you hover over or click on a cell under the Merge status column, you'll find a little note which indicates when the action happened.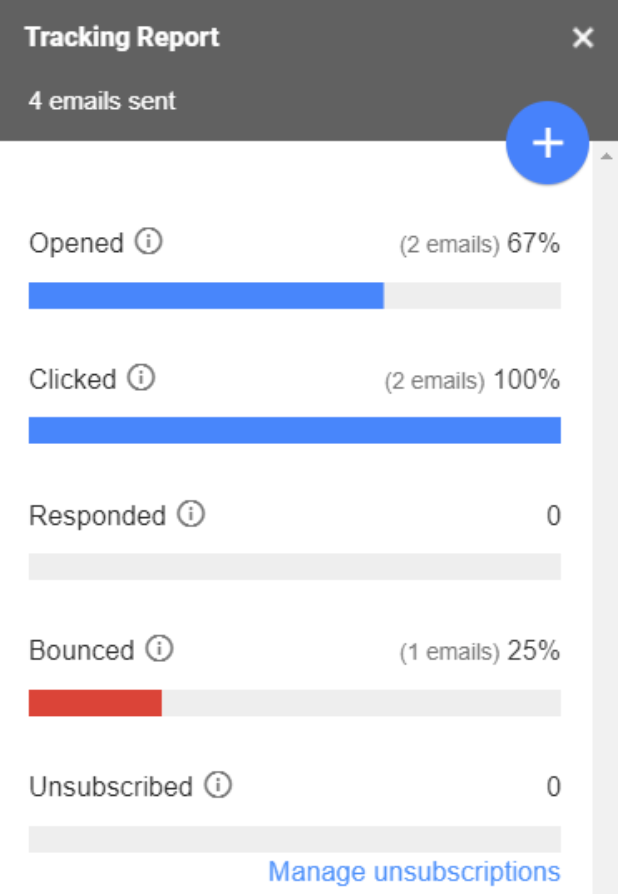 All tracking stats available at a glance
The following table helps you understand how each metric is calculated.
| Metric | Definition | Calculation | Merge status |
| --- | --- | --- | --- |
| Opened | When people open your email. Learn more | Open rate = emails opened / (emails sent - bounced) | EMAIL_OPENED, EMAIL_CLICKED, UNSUBSCRIBED, RESPONDED |
| Clicked | When people click on a link in your email. Learn more | Click rate = emails clicked / emails delivered | EMAIL_CLICKED |
| Responded | When people answer your email. Learn more | Response rate = emails responded / emails opened | RESPONDED |
| Bounced | When your email was not delivered, usually because the address does not exist. Learn more | Bounce rate = emails bounced / email sent | BOUNCED |
| Unsubscribed | When people don't want to receive more emails from you. Learn more | Unsubscribe rate = unsubscriptions / emails opened | UNSUBSCRIBED |
See the history of your campaign
At the bottom of the tracking report, you can access your previous campaigns, and you'll also find a direct link to the documentation to get more information about the tracker.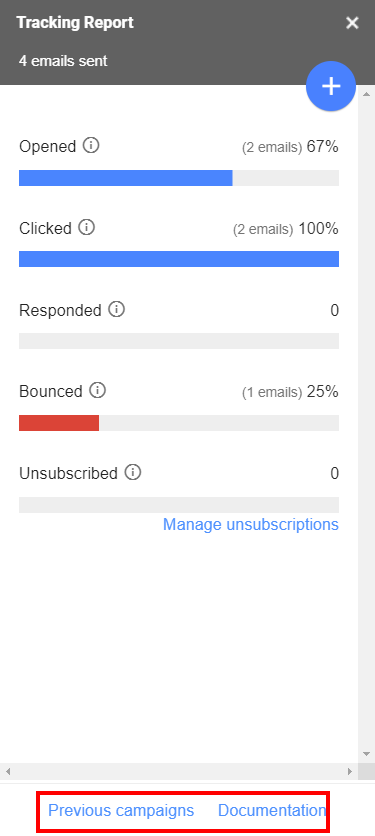 If you click on Previous campaigns, you are redirected to your dashboard from YAMM web app, with all the stats from your former mail merges. You can then check all your campaign statuses (learn more).