YAMM reuses your Gmail draft template to send your campaign. If you don't create your draft directly in Gmail, you will have issues sending your mail merge. Please read this article to solve this issue.
---
Why do I get this error?
If you see this error message: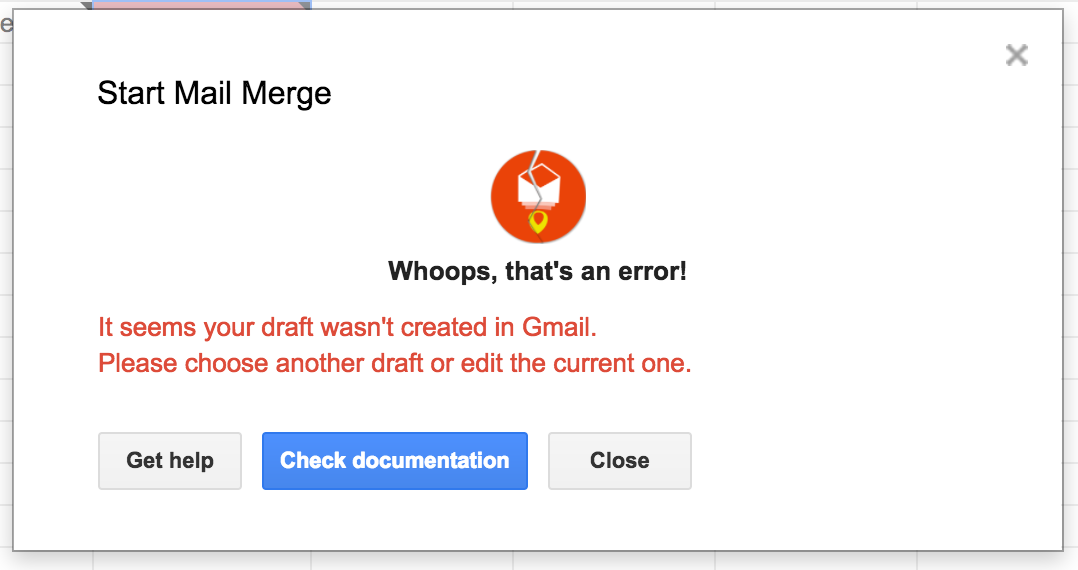 It means that you have created your draft from another tool, for example, Mixmax application. Even if you can see your email saved in your drafts folder, the format of this email contains some invisible information behind (HTML codes, headers, etc.) that is not supported by YAMM. So we won't be able to reuse this email template to send your campaign.
To solve your issue, please create a new draft directly in Gmail, or edit your current draft to force Gmail to update the email format. You should then be able to reuse the new version of your draft.